A growing trend of online shopping among Brits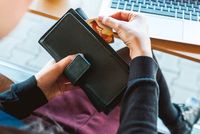 The digitalisation of the business world has been underway for quite some time, with many industries feeling pressure to make a more modern move. In order to keep up with competition, having an online presence is almost a necessity, and this rings true for retailers throughout the world. That reality is not felt any stronger than during the festive season, as millions of shoppers find their way to retailers, both in-person and online, to complete their gift lists.
Online spending has continued to grow as more retailers and merchants find ways to incentivise buyers to buy. However, high street shops in the UK are feeling the pinch during this year's festive season as more money flows to digital experiences as opposed to in-person visits. For the 2018 holiday shopping season spanning November and December, high street shops are coming to grips with the fact that consumers prefer an online storefront – an environment likely to remain in place for years to come.
Declines Felt Throughout High Street
Throughout the UK, several high street shops have felt the pressure of the modern wave of online retailers, outside the festive season's swings. One report highlights the decline of brick-and-mortar locations, citing a loss of more than 1,100 stores over the first six months of the year. Part of the catalyst behind the drop has to do with the looming Brexit uncertainty, as shoppers are confident the change will result in higher prices. Instead of sticking it out with traditionally popular retailers, shoppers have moved their business to the digital world.
A recent survey shows just how much online shopping has taken hold of Brits, with Ipsos reporting that of more than 3,000 consumers, 26% now shop online each week. More than 68% report doing so at least once per month, and the festive season only exacerbates these numbers. For the last two months of 2018, retail analysts predict that, on average, a 25% increase in online shopping will take place across UK, French and German consumers. Additionally, the average spent among UK buyers alone is more than £2,000 – an amount going more toward online retailers than high street counterparts. As a result, the outcome for high street is a decline of 4.2% when this year's shopping is complete.
Benefits of Online Shopping Increase
While some shoppers still enjoy the experience of visiting a brick-and-mortar location of their favourite retailer, many are opting for the convenience of online shopping, especially during the festive season. Avoiding the crowds, lines, and pressuring sales associates is far more enjoyable for millions of consumers who opt to shop online. However, the benefits of a digital experience do not stop there.
Leading price comparison websites in the UK have made it far easier for Brits to determine if they're getting a deal on the purchases they make. Shoppers now have the opportunity to spend money in a more strategic manner, comparing prices of the same or similar products across multiple websites at once. This is beneficial from a money-saving perspective of course, but it also allows consumers to see what others are saying about the products. The combination of potential savings and customer reviews of products means traditional retail shopping has met its match.
Online retailers and e-commerce sites are also stepping up their game with more incentives for shoppers. Many shops online offer free or reduced shipping costs – one of the many obstacles in the way of shifting an in-person shopper to one who conducts business online. Additionally, returns and refunds on products no wanted or not as advertised are easier than ever before. Each of these attributes of today's online shopping experience means consumers have more reach than they did in previous years. It also means high street is in for further declines unless they embrace the change.
The Future of Retail
It may seem like the state of high street is doomed, but that isn't necessarily the case. Many shoppers still venture out to find gifts that feel more personal, or to reap significant discounts not offered through online retailers but instead in-store. High street locations are also shifting the in-person experience, creating custom services that cannot be achieved through a digital shopping experience. Even with these changes, businesses that remain in the brick-and-mortar space are battling the uptick of online shopping.
To combat the declining numbers of in-person foot traffic, retailers can combine the physical store experience with a digital shopping option. Consumers may still opt to shop online ultimately, but offering both puts high street in a unique position that many e-commerce companies cannot live up to. For this festive season, it is clear that shoppers are moving in an online direction, but the future may not look so bleak for high street shops that are able to step up to the plate.