The ten best cities to raise kids in Australia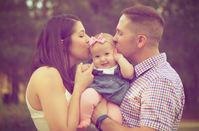 Are you looking for an ideal city to move to in Australia? Moving to a new country especially with a family can be challenging.
Here are the questions you need to ask before making a decision as to where to live. How safe is the city? Are there any good schools there? Is the crime rate high? Are there better employment opportunities there? Does the city have standard health facilities and programmes?
Australia, rated by 6,000 people under 35 as the best place to live, is a large country with over a hundred beautiful cities. Thanks to its lovely climate, you can live comfortably in most of its cities.
Here are the top ten cities where you can raise your family (Find more information on moving here):
1. Sydney: This is among the capital cities in Australia. Settling down in Sydney can be tasking, as the rent is high compared to other cities in Australia. Its schools are the least crowded, giving children the opportunity to develop in friendly academic environments. To get a great job Sydney is easy; the city is known as Australia's business capital.
There are many places to take your children to during the weekends or for vacation. Places such as Bondi Beach, Opera house, and the Harbour are good for sightseeing and relaxation. You can relax on the Northern beach, bushwalk in the Blue Mountains or visit the hunter valley.
2. Perth: Located in Western Australia, Perth is one of the most isolated cities in Australia. The cost of living in Perth is fair and traffic is lower compared to other cities in Australia. Housing is affordable and the crime rate is low. Divided by the Swan River, it is about the sunniest city in Australia. It has many beaches you can visit with your family.
3. Melbourne: The city was ranked the world's most livable city seven times consecutively until 2018. Melbourne has great rivers and beaches. It is also popular because of its rich culture, nightlife, and cafes. Like Sydney, its classrooms are not crowded, giving your children the best education. Melbourne is called Australia's fashion capital because of its awesome shopping centres. The cost of living is high in Melbourne but you are likely to get your money's worth.
4. Canberra: This city has the biggest number of child care facilities. There is minimal traffic which makes navigation easy. Excellent academic facilities and a low unemployment rate make Canberra a perfect city for families. It has museums and galleries, bike paths in all regions and lakesides, and mountains (including Black Mountain and Red Hill).
5. Toowoomba: Toowoomba is a small city in Queensland. Over the years, it has undergone massive development, making the city one of the expected fastest growing areas in Australia between 2013 and 2031. The cost of living is low and there are many parks and gardens to spend the day with your family.
6. Albury/Wodonga: This city has a vibrant culture, strategic landscape, quality educational institutions, and medical facilities. Living in this city is a great choice.
7. Adelaide: Adelaide is one of the best cities to live in Australia. Its culture, wine, and amazing landscape draw people to her. Other factors such as low cost of living, calm weather, and easy-going lifestyle, make Adelaide an interesting place to live. Living in Adelaide is also beneficial to a family with high school students as it is the third city with affordable university education in Australia.
8. Wollongong: This city is among the top cities with the biggest number of childcare spots per infant. Children between six weeks to three years have access to childcare services. There are also good employment opportunities available in the city.
9. Ballarat: Excellent health facilities, quality educational institutions, and affordable housing are the things people love about the city.
10. Hobart: Unlike other Northern Australia cities, Hobart has a cool climate and four seasons. Housing in Hobart is affordable compared to other cities. There are many beautiful places like the Don River Railway Museum and MONA for weekend getaways. It is a city of immense beauty and spell-binding landscape.