Home improvement – Do It Yourself or going to a professional?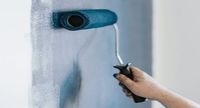 Home improvements can take many forms which makes planning them quite difficult. Replacing your carpets and installing a new fireplace are both home improvements but each requires a lot of planning and work. They are both quite different from each other, though aren't they?
For example, taking out your old carpet and putting new ones in while difficult and potentially quite time-consuming is something many people could probably do on their own. It will certainly have a learning curve to it, but most people will likely be able to handle it.
However, installing something like a fireplace or boiler will be much more difficult. Yes. some people might be able to handle the job on their own but for most of us calling in a professional will be the better option.
There is no shortage of businesses and professional individuals offering their services to help with all manner of home improvements from things like painting and decorating to installing new appliances. For example, if you want cover for a new boiler then click here to see one example of a business who can help.
But what should you do? Should you try a do it yourself solution or is it always better to call in the professionals when it comes to dealing with home improvements? Well, there are good arguments for both choices so let's take a more detailed look at them both, shall we?
Do It Yourself
Doing home improvements, yourself can be rewarding and a more budget-friendly option although be warned it might not always be the cheaper option. It also gives you much more control over how the work is done after all you'll be doing it.
For home improvements like painting, wallpapering or even the building and installation of furniture most people will likely be able to the job on their own. Certain more specialist and complex home improvements will take experience and knowledge the average person simply won't have.
So, the do it yourself method won't be something you can always do but if you can do it there is a number of good reasons to. You'll improve a variety of skills, increase your confidence and can work to your own schedule.
Like I said earlier it can also be the more cost-effective solution although for larger more complicated jobs it might work out cheaper to call in a professional. Especially when you think about the cost of materials and equipment that you might need as well.
If you simply don't feel confident in doing the job yourself then there is no shame in hiring a professional instead. You also have to consider the quality of work while most people can paint and wallpaper to at least a decent degree an experienced professional will likely achieve better end results.
You also have to consider the time investment on your part as well. If you simply don't have time to do the home improvements, you want or fear it could take you weeks to get everything done then calling a professional is likely the better option.
Sometimes getting things done quicker is worth the extra expense. Overall, I think most people should at least consider the do it yourself solution if it's a job they can realistically handle. But if you're unsure or simply want it done faster calling in a professional is the better option.
Calling In A Professional
If you want to call in a professional to handle your home improvements, you will likely be quite literally spoilt for choice. There is no shortage of people offering their services when it comes to home improvements from professional painters and decorators to electricians, boiler maintenance/ installation services and much more.
Whatever home improvements you're considering they'll be someone out there who can help. Going to a professional to handle your home improvement needs does have some benefits, for one thing, it will often be a big time saver and be one less thing for you to worry about.
You will also likely have a higher standard of work at the end. You won't need to worry about finding time to actually get the work done you can let the professionals handle it on your behalf. However, going to a professional will often be more expensive especially for the larger home improvement jobs.
And hiring a professional to handle your home improvements can be a long very research-heavy process. Because there will likely be a lot of options when it comes to choosing who to work with from larger national businesses to single one-man outfits finding the right person for your job can be difficult.
We've all heard stories of nightmare builders and decorators and you won't want to fall victim to any. So, before hiring anyone you'll need to research businesses/ individuals thoroughly, read reviews, chase down testimonials from previous clients/ customers and much more. It can be hard work but will help ensure you choose the right people for the job.
Overall, going to a professional for your home improvements does have a lot of positives. It almost practically guarantees a higher standard of work, will save you time and effort and with some shopping around you can even get everything you need at a bargain price. However, it does come with some risks and could easily end up being very expensive.
So Which Is Best?
We've looked at both options, but which is best? Well while both have their positives and negatives, I think it's fair to say both options can work. Opting to go to a professional is realistically going to be the more popular choice though because outside of the more basic home improvements it really is the only option for many people.
That's not to say doing it yourself is bad though if you can do the job then it can be a rewarding and cost-effective alternative. But remember whichever option you decide on make sure you take the time to do your research and plan the job carefully.