Relocating to Abu Dhabi: How to plan a new life in the UAE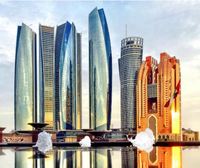 Abu Dhabi is one of the richest cities in the world with an economy that just keeps on climbing. It also boasts diverse work opportunities for locals and expats alike. To be specific, if you're part of industries like oil and gas, finance, IT or tourism, you stand a great chance of landing the job of a lifetime. The median salary in Abu Dhabi is 16,700 AED but with a good degree and experience, you could aim for 45,400 AED or more.
However, moving abroad is not a simple matter. It takes preparation to make the transition as smooth and lucrative as possible. Apart from learning the culture and code of conduct, there are several practical things you can do to cover your basic needs in your new home.
Employment
A good first step is to get the best job possible in the UAE, one that comes with decent pay and helpful employers. A strong CV, LinkedIn profile and research will help you stand out to prestigious companies. Essentially, you should secure a job before relocating, and don't forget about the documents you need to legally live and work in Abu Dhabi either. Each person's situation is different, so reach out to UAE authorities to check exactly what you need.
Key Paperwork
- Passport
- Resident Identity Card
- Residence Visa
The next stage involves getting a detailed description of your job, including salary and accommodation allowance. This gives you a clear idea of what you can afford and what support you can expect. Despite the seasonal shifts in rates, Abu Dhabi is not cheap. But knowing your situation allows you to make realistic decisions in terms of housing, resources, banking and so on.
Accommodation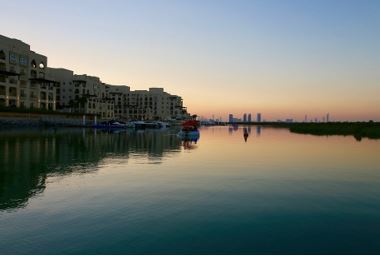 Once again, research is everything when it comes to accommodation too. If it's just you relocating to Abu Dhabi, the demands of your lifestyle can be as simple as you want. But a family may have less freedom when it comes to choosing an ideal place to live, which also affects travel needs and costs for its members.
But, first things first. Explore what's available in different locations using online resources. For example, a household of four looking for apartment rentals in Abu Dhabi can find a 1,750 sqft property in Shakhbout City for 67,000 AED per year. One person has even cheaper options, such as an annual 25,000 AED rent for a studio apartment in Khalifa City A, a popular and rapidly growing community.
Travel
Another factor to research is the distance between your home and places of interest, as well as the best ways to commute from place to place – and, of course, to work. Unfortunately, using a car is not advised, unless you're a very confident driver. Regulated taxis are a good alternative for quick and cheap transport, but do look into bus services too. Each passenger needs a Smart Hafilat Card, with its minimum cost ranging from 0 to 10 AED, depending on the individual. Abu Dhabi is also currently working on constructing its own subway system.
The UAE is full of potential for well-prepared travellers, and relocating to Abu Dhabi can be especially exciting. With good planning, you can create the perfect home for yourself that will keep your horizon bright and your finances under control.