easyMarkets replies to traders' request and extends dealCancellation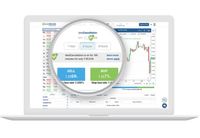 After being activated on more than 30,000 trades, dealCancellation, the proprietary risk management tool developed by easyMarkets, had received a major upgrade. Continuing its efforts to offer clients more choices and a sharper advantage when trading, CFD provider is now the first to allow undoing losing trades.
Volatile times require market participants to adapt and it is now that brokerage companies need to step up their game and provide some of the best forex trading tools to make sure traders will have more help in handling a wild market performance. 2020 is poised to be one of the most difficult years for financial markets in a decade and because of that, finding and exploiting trading opportunities will become a harder task.
dealCancellation upgrade to provide relief
The latest press release issued by the company points to an extension of the dealCancellation's duration to 1, 3 or 6 six hours, covering a larger time frame during which traders can undo a losing trade, in exchange for a small fee. That means almost an entire trading session will be covered and thus the ability to cover a big portion of the losses is now higher.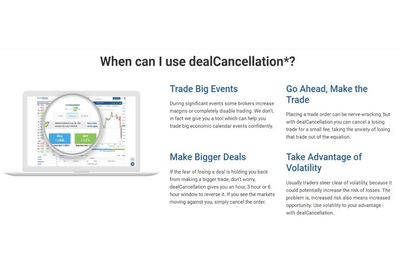 Important market events (economic indicators, major news, monetary policy decisions) had created great volatility since 2020 started, taking traders by surprise many times. Keeping a higher accuracy is one of the hardest tasks, but with an upgraded dealCancellation the request for better risk management tools had been met by easyMarkets.
After exploring the extension for a few months, easyMarkets CEO Nikos Antoniades had been proudly speaking about the achievement during a press interview and assured that the improvement version of dealCancellation will offer great value to clients:
"We have been exploring extending dealCancellation's duration for some time, working with our technology, trading and client experts. After months of hard work, we managed to take an amazing tool, unique within our industry and make even more powerful. We are very proud of this upgraded version of dealCancellation and we are sure it will offer great value to our clients."
Trading without fear – possible with dealCancellation
Traders are most of the time are hijacked by their emotional reactions which leads them to make irrational trading decisions. When stress emerges, we are no longer using our pre-frontal cortex (the part of our brain responsible for decision-making) but instead, we use a more primitive part of our mind called the amygdala, responsible for what is called the "fight-or-flight" response. Keeping our emotions under control is one of the most important parts of the trading process and with dealCancellation activated before opening a trade, any trader will be able to monitor the markets in a relaxed manner.
Even if the trade will turn out to be negative, they will be able to undo the losing trade and recover some of the funds, minus the fee associated with dealCancellation. This will act as an additional safety net and ensure that confidence remains elevated, even when the market does not behave as we've anticipated. Using all the risk management tools available will be one of the big factors differentiating consistent traders from the ones that will have to face large drawdowns.