Sportsmen and Women Whose Houses Will Blow You Away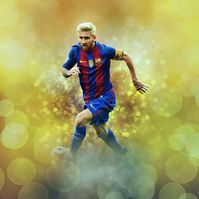 Last year there was uproar in Cheshire, as it was reported by Manchester news outlets that professional footballers were finding it hard to sell their million-pound mansions.
With the threat of both of Manchester's biggest clubs being without Champions League football next season, the exodus could continue, leaving cut-price mansion bargains for shrewd investors to swoop on.
Here are some of the most dramatic and outlandish houses beyond Cheshire's Golden Triangle.
Messi's Football Inspired Holiday Bolt Hole
When it comes to being able to custom build a home, Lionel Messi is hardly short on funds, and so it was that he commissioned famous architect Luis de Garrido to design his second home in the shape of a football.
The house is eco-friendly, with much of its power being drawn from solar panels on its roof. There is also a giant pool and three floors, all of which give panoramic views of the house's mountainous surrounds.
Messi has a bigger house closer to the Nou Camp
Serena Williams Owns Half of Palm Beach
Serena Williams collects real estate almost as prolifically as she does Grand Slam titles, and just as you'd be remiss not to use your tennis freebet on her adding more titles to her collection, it would be unwise to bet against her acquiring more bricks and mortar.
Her and her sister Venus co-own one sprawling two-house estate in the Palm Beach area, as well as a more private a secluded property nearby that was a snip at $2.5 million and has its own tennis court.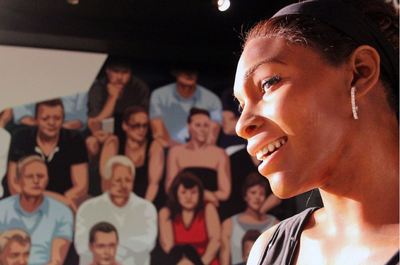 When you have as many trophies as Serena does, you need houses to store them in
Tiger Woods' Home is Part House and Part Golf Course
To stay on top of his game it wasn't enough for Tiger Woods to have a palatial Florida mansion to relax in.
He decided he would also need his very own golf course, squeezing a full four holes into his back garden. So, if you ever get invited round for a BBQ at Tiger's, keep your ears open for someone calling "Fooooooooore!" so you can take cover.
Gary Neville's Teletubby Wonderland
Since retiring a Man Utd legend, Gary Neville has been a mainstay on UK television, but his side projects away from football tend to involve property development.
Not only is he the owner of a hotel in Manchester city centre, he also recently tried and failed to build a futuristic eco house, which was instantly compared to the dwellings inhabited by the Teletubbies. This was one occasion when not even a footballer's bulging wallet could get a project over the line, as locals objected to the eyesore and forced Neville to abandon his Teletubby dream world.