About electric and hybrids cars in the UK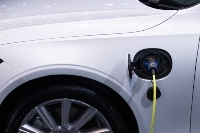 UK government is pushing for electric cars with a promise to end sales of vehicles with petrol and diesel engines by 2040. It is a part of the government's 'the Road to Zero' strategy which outlines the steps that will be taken, so the transition towards electric cars in 2050 is as seamless as possible.
And so the race for the automotive future begins for manufacturers and dealerships.
Manufacturers are already rolling out the schemes to future-proof their existing car ranges and create new. For example, Suzuki has introduced a Hybrid System in place which 'hybridized' the current range across Suzuki Vitara, Swift, S-Cross and others.
Electric/hybrid market
Firstly, let's take a quick look at the electric market in the UK.
Sales of electric and hybrid vehicles made up 6.4% of all car sales in the UK in 2020. It has grown year-over-year with a 77.6% increase. This means EVs are becoming increasingly popular and are worth exploring.
One of the notable examples in a market is Fiat which is busy producing hybrid models like 500 La Prima and improving existing 500C and Panda. They're also working on a concept car Centoventi which is a reinvented Fiat Panda and is fully electric that should launch in 2021.
EV infrastructure in the UK
The infrastructure is more developed in the South and particularly London, with more charging ports when compared to the North. This is due to more demand and interest for electric city driving down South.
As of 2020, there has been over 15,000 public charging ports installed in the UK. Now, the government is focusing on building rapid charging ports which charge a car in 20-30 minutes and creating thousands of regular charging ports on the public streets in London.
Additionally, you can get a £350 grant called Electric Vehicle Homecharge Scheme, towards the installation of a charging port in your own garage. However, specific requirements apply, so make sure to check those out before claiming the grant.
You can also save a lot of money on road tax if a vehicle is electric and produces zero CO2.
There is also good news for businesses – they can claim a 100% tax break towards electric vehicles that were registered before 6th April in 2020/2021.
Types of electric & hybrid cars
Now that you know the benefits of these green cars, it's time to dive deeper with the types of cars that are available for sale currently. We'll outline the main, most popular examples in the market, as there are quite a few types available.
Electric
Electric vehicles (EVs) are powered solely by the battery which runs on electricity. The most common battery is lithium-ion which shrinks by around 2% each year.
The power of the vehicle will depend on the power of the engine. There's a selection of batteries - from large to smaller ones that have a shorter range and more suitable for city driving.
PHEV and Hybrid
Full hybrid is the type that combines an electric motor with regular petrol or diesel combustion engine. The difference between these two is that a PHEV (Plug-in Electric Vehicle) has a bigger battery allowing it to drive longer distances.
The range of electric cars
The typical range of an electric car is around 100 miles, while petrol and diesel vehicles can go on for 300-400 miles on a full tank. The range can be an issue if you don't have a home charging port or live further away from the EV infrastructure. However, if most of your journeys aren't made on motorways then an EV is an excellent option.
New vs used EVs
Since a used electric car market is not as established, used EVs are still a rare sight. It is still possible to grab great deals via specialised dealerships though. Second-hand electric and hybrid cars can usually be just as affordable or a bit more expensive than regular vehicles.
Used electric cars will typically have a lower range than its newer counterparts, so it's something to watch out for. Additionally, you'll need to keep in mind that battery replacement is extremely important when purchasing a used EV.
The demand for electric and hybrid cars is growing and will take up a much bigger market share in the upcoming years. Government is incentivizing for less pollution which means cutting down on CO2 and introducing more drastic measures soon.