What really happens if you ignore and don't pay your parking ticket?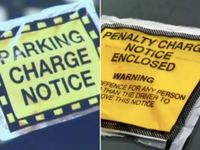 Parking tickets are one of those subjects that will always bring the amateur lawyers out into the open, and a Facebook post recently went viral claiming that the best course of action is to ignore it and not respond.
The thinking here is that the matter will go away on its own, but is this correct? If not, what are the legal ramifications?
Is a parking ticket legally binding?
The short answer is yes. Whether it's a parking charge issued by a private firm or a fine by a local authority, a parking ticket is usually legally binding; however, there is a difference in how the sum may be recovered. Ignoring the notice completely may result in legal action being taken against the vehicle owner, and fines and legal costs can soon escalate far beyond the cost of the original ticket in both cases, even in cases where a parking charge has been given unfairly.
What is the difference between a parking fine and a private parking charge?
Local authorities have the authority to levy fines against people who park illegally, and this is enforced by the police, although traffic wardens may be tasked with issuing the ticket. These are usually known as Penalty Charge Notices (PCNs), and although they are overseen by the police, they are enforceable through civil law.
Failure to pay the penalty within a certain time frame (usually 28 days) can result in the fine increasing by 50 percent. Conversely, paying within 14 days will halve the fine.
Parking charge notices are usually issued by private landowners through parking enforcement firms. Unlike PCNs, the charge is enforceable under contract law, with the implication being that the vehicle owner has entered into a binding contract with the landowner by parking on their land.
Is it possible to appeal these charges?
Yes, but there are key differences in how best to appeal PCNs compared to private parking charges. Because PCNs are managed by local authorities, the rules are usually clear. There is always an appeals process which states reasonable grounds for appeal, and if a vehicle owner thinks that a ticket has been issued unfairly, they may lodge an appeal within 14 days.
Appealing means that the fine will not increase before the case has been considered, and the prompt payment discount still applies if paid within 14 days of the appeal being unsuccessful.
On the other hand, private parking fines are easier to appeal. As the vehicle owner is presumed to have entered into a contract by parking on private land, the land must be clearly signposted as such, with any parking charges clearly shown. If there is no sign or indication of the land's ownership or parking charges, there can be no contract.
Some private landowners employ unscrupulous and unlicensed private enforcement firms to levy unfair charges against vehicle owners. They will even go as far as issuing a ticket that looks like a PCN to give it an air of legitimacy.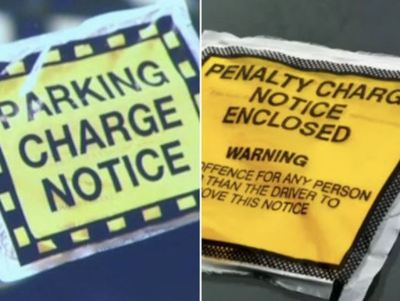 Clue: the real PCN is on the right.
Genuine enforcement firms will be registered with an authorised trade organisation (ATA), such as the British Parking Association (BPA) or International Parking Community (IPC). To check whether a firm is accredited go to:
http://www.britishparking.co.uk/BPA-Approved-Operators
or http://www.theipc.info/aos-members.
If a firm is not accredited, they should not have access to a vehicle's registered address on the DVLA database. In this case, it's perfectly acceptable to ignore the notice, as the unlicensed firm will not be able to follow up with a civil case against the vehicle owner. However, should any firm track down the keeper's address, it is always better to lodge an appeal rather than ignore the notice; this will be looked on more favourably by a judge should the case go to court.
What are the implications under GDPR?
The DVLA has always earned a lucrative sideline in selling vehicle owner details to local authorities and private parking firms. Under the Data Protection Act, this could be justified on the grounds of a firm having "reasonable cause" to request the details. However, the new GDPR is based on any data subject giving consent to the use of their data. There are certain exemptions to this under article 6 of the GDPR, and one of these is "to perform a task in the public interest or in official authority".
This means that it is acceptable for local authorities to request vehicle details to enforce PCNs, and for legitimate parking enforcement firms to request vehicle details to enforce parking charges on private land. However, the Information Commissioner's Office (ICO) has raised some concerns about how the DVLA responds to requests, especially from private parking enforcement firms. As of February this year, it was investigating whether the DVLA is in breach of the GDPR. However, the GDPR is a double-edged sword: As a data subject, anyone who receives a parking ticket can request any information stored on them, including grounds for issuing a ticket and any evidence to support the case against them.
How do I use the GDPR to appeal a ticket?
If you have been issued a parking ticket, the first thing to do is make a subject access request to the parking enforcement firm or local authority to request any evidence of the data, which you may then use in an appeal. This can be done by writing to them requesting the details. Once the request is in progress, they have 30 days to supply the information. It is essential to lodge an appeal quickly, so refer to the appeals process outlined in the notice within 14 days. Even if the appeal is rejected, as soon as you have the evidence against you, you will be in a better position to appeal further with grounds for why you believe the ticket is unfair.
Many people are put off the idea of appealing a ticket by the appeals process and the difficulty in making a subject access request. However, there are many online services that can show you the steps in how to appeal a parking ticket and win using the GDPR.