4 reasons to call the pros for your roof repair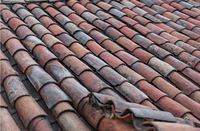 In just a few months, the crisp air of fall will give way to the harsh winds of winter. While you are enjoying Halloween and pumpkin spice latte, you should not forget about inspecting your roof for damage. Getting through winter with a busted roof is simply miserable. From leaks to injuries, a broken roof can cause a myriad of problems. This is why many homeowners inspect theirs at this time of the year. If you are a hands-on person, you may think that fixing your roof yourself is the best way to save time and money. Hold your horses, Bob the Builder, because roof maintenance is no joke! Calling a professional roofer might not be on your agenda, but here are 4 reasons why you should certainly do it now.
1. Staying Safe
This really goes without saying, but fixing your roof yourself when you are not a professional might cause you to end up in a hospital bed. Many people joke about freak accidents, not knowing how prevalent they actually are. However, a few years back, around 131 roofs either collapsed on passers-by or caved in causing the people standing on them to sustain severe injuries or die, and this was just in Massachusetts. So, imagine how widespread these accidents can be all over the nation! A mistake as simple as not placing your ladder properly can result in a lot of pain and suffering. Moreover, ignoring the importance of protective gear is also a huge safety hazard. Considering how you are not a professional, getting your hands on this equipment can be somewhat challenging. Instead of putting your life at risk, you should ask an expert roofer for help.
Furthermore, states have strict codes regarding the materials, slope, and drainage system of roofs. This might come off as a surprise, but ignoring such regulations can cause problems for you down the line if you decide to sell your house. Professional roofers are well aware of these codes, which is why hiring one that operates in your area is the right call. It is always better to ask for help than finding yourself on the wrong side of the law!
2. Reducing Costs
Yes, hiring a professional involves extra costs, but do you know what is even more expensive? Paying for the same thing twice! The experts at Roof Repair Quote point out that DIY roof projects usually entail additional expenses since most homeowners do not have enough experience to carry them out properly from the get-go. So, no, watching a few YouTube tutorials is not enough. By taking on this home-improvement project yourself, you are not only risking getting injured, but there is also a big chance that you will have to redo it a few times to finally get it right.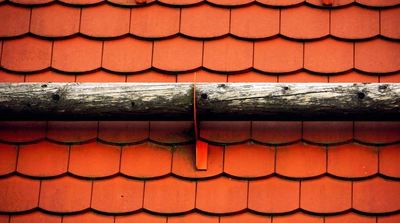 3. Ensuring Quality
Although using high-quality materials and tools is the best way to ensure that your roof repairs last for longer, these resources can be hard to come by. For this reason, you might find yourself having to settle for low-quality ones. Unfortunately, doing so might involve repairing your roof more than once, as flimsy materials are notorious for not holding well against extreme weather conditions. Thanks to the rigorous training they must go through and the overall qualifications they need to have, skilled roofers, are equipped with the needed knowledge needed for choosing the right materials. Not only do professional roofers know how to pick the right materials to ensure quality, but they can also find them at a lower price. By hiring an expert, you can rest assured that your roof will not need to be repaired again for at least a couple of years.
4. Saving Time and Effort
Looking for holes or fragile areas, removing and replacing shingles, and adding a sealant are all just a few of the tasks you will have to take care of when you fix your roof. You also may end up needing to replace your entire roof if it is badly busted. Of course, not only can the process take a lot of time, but it also requires a tremendous amount of effort, which may not be feasible if you have work or family responsibilities to deal with. Why all go through this hassle when one phone call is all it takes to get your roof back to its original state? A professional roofer will be able to repair or replace your roof in a couple of hours so that you can focus on important tasks without worrying about being exposed to the elements when it is 30oF outside!
Making sure that your roof is in tip-top condition before winter hits should be at the top of your priorities. While it might be tempting to consider roof repairs your next DIY project, it is usually recommended to ask for professional help. Considering the costs, time, and effort you will be able to save, hiring a roofer is definitely your best bet.