Planning to purchase a used car? Here's what to keep in mind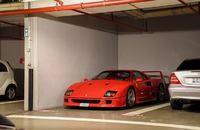 If you want to replace your old vehicle, buying a used car is a solid investment decision. With a hike in inflation rates, new cars are increasingly becoming expensive to buy. If you have the right tips, a used car can be a great alternative. Additionally, it's a good strategy, especially if you're on a budget. However, a used car has its fair share of worries. It might suffer from regular tear and wear issues. The internet offers plenty of platforms where you can get a fantastic deal on a used car that fits your lifestyle.
In this guide, we're going to explore the steps you'll need to take when buying a used car.
1. Budget
Paying cash and taking a car loan are the two surest ways through which you can buy a car. Paying in cash helps to simplify your budget. However, we highly advise against spending all your savings. According to car experts from Lawton dealership, you should set cash aside to help register and insure the vehicle. Additionally, your savings might come in hand during any future repairs. Many people take out a car loan so they can keep their savings intact. This is a smart move since getting preapproved for a car loan eases the buying process.
2. Do You Have a List of Preferred Vehicles?
This is where the fun begins; choosing your car. It would be best to take some time and consider how you plan to use this car. If you're on a budget, we would advise that you choose from various car brands. You can start by making a list of about five cars that meet your needs and fall under your budget. For instance, if you have a large family, you'll want a car that has ample space to fit your family plus room for cargo. Making a 'must-have-features' list helps you to settle down on at least three models that you can research further.
3. Reliability
Used cars vary a lot in ownership and reliability. You might find a car which has been driven for more miles. This means they have more tears and wear. Ideally, it would help if you choose a model that's popular for its dependability. Additionally, ownership cost is also something that you should look out for. While some cars are cheap to buy, they might cost you a lot in insurance, maintenance, and depreciation.
4. Test Drive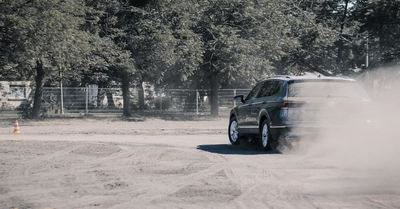 Many dealers and advisory services recommend that you should test-drive a vehicle when buying. Test driving helps you decide whether you enjoy driving the car. Additionally, it helps you pick out any potential issues the car might have. You can also test the car on various roads with different speeds if the dealership company accepts. This gives you a good idea of the car's capabilities, braking, acceleration, and maneuvering.
Finally, remember to get the paperwork done, especially if you're buying from an individual owner. If you're buying from a dealership, you'll sign the paperwork in the insurance and finance office. In some instances, they might offer you additional items like anti-theft devices, warranty, or prepaid service plans. Additionally, remember to have the car inspected by a professional mechanic for any issues.