Flooring ideas for each room of your new house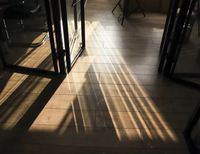 Much like how something as simple as color affects the atmosphere of the room, the flooring of the house also affects how one perceives space. Hence, it shouldn't be overlooked.
They can make your house appear either cooler or warmer, larger or smaller, and the like. To learn more about what kind of flooring would be appropriate for your preference, read on and prepare to get floored.
Flooring Ideas for Each Room
Flooring doesn't just affect the ambiance and space perception of the house, it also affects the home value. According to real estate experts, having installed hardwood floors have an average ROI of about 70% to 80%.
It is influential in the decision-making of home buyers, which is why we have to think carefully about how we should have our flooring done. Here's a tip: follow the "rule of three" and have only up to three different types of flooring in your house.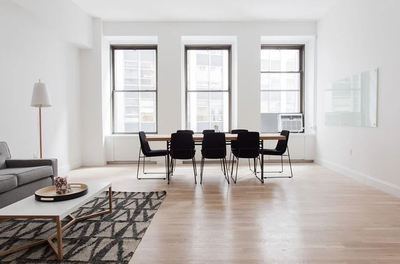 Bedroom Flooring Ideas
The bedroom is an intimate space for you so it's only natural to have you the most comfortable when you're in it. Flooring can affect this, of course.
For bedroom flooring choices, carpet is the most popular in North America and the majority of western nations. Mainly because it is warm and it absorbs noise. Another flooring choice is hardwood flooring. It's regarded by experts as one of the best flooring materials because of its aesthetic and durability.
Bathroom Flooring Ideas
As for the bathroom, it is commonly a shared space so it's important to use flooring that is easy to maintain. Waterproof flooring is a must, so a vinyl or tile is appropriate. However, it still depends on your preference and needs.
Large families can opt to have WPC or SPC vinyl as they're easy to maintain and are durable. A smaller family can opt to have intricate tiles to accommodate one's aesthetic.
Living Room Flooring Ideas
The living room is another shared family space with the most foot traffic. Surprisingly, much like the bedroom, carpet is the most popular choice. However, it is hard to clean. If you have gatherings often, better keep off that carpet.
Another popular choice is hardwood flooring and engineered wood flooring. There's a difference between the two, engineered wood flooring is less expensive than hardwood flooring. Although they are difficult to differentiate once installed. This sounds like a win for the engineered wood flooring though, right?
Kitchen Flooring Ideas
Lastly, for kitchen flooring ideas, tiles are the most preferred. This is due to their aesthetic and durability. They are easy to clean, which is a non-negotiable in choosing the flooring for the kitchen.
The tile that ticks the aesthetic, durability, and easy-to-clean boxes are the porcelain kitchen tile flooring. However, if you want an inexpensive type of flooring, you can choose linoleum. They are also easy-to-clean and they come in various designs!
In retrospect, you can see how the preferred type of flooring in the rooms overlap. It's up to you to decide what you think is perfect for your house. Don't forget to consider your house's environment, your family size, and your budget!
Also, remember the tip and follow the "rule of three" to not make your house look too busy and disjointed from one another.