How to easily get great consultation before your trial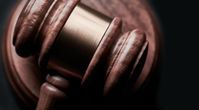 So, you have sustained injuries in an automobile accident or say a slip and fall case, and you are wondering if you have to file a lawsuit that entitles you to medical expenses, recovery for lost wages, and compensation for the pain caused. And while you might think that it costs a lot to hire a personal injury attorney, the truth of the matter is you may have to hold back first before making a direct settlement with your insurance company.
When attorneys meet with their prospective clients in what is referred to as initial consultation, it represents a preliminary opportunity to go over the details of your case before deciding to work with them in an attorney-client relationship or hire another attorney. During the initial consultation, most law firms allow prospective clients to have the first consultation at no cost. Instead, they enter into a contingency payment plan that sees them paid if money is recovered.
Even so, you have probably heard that most client-attorney first meetings end up awry, mostly because of miscommunication, frustrations, or poorly managed expectations. People forget that there is nowhere better than an initial consultation to be true as lawyers aren't there to judge you. But how can this initial meeting easily offer you great consultation before your trial? Let's find out.
Have a goal in mind
Before you book an appointment to have an initial consultation with an attorney, set a goal in mind with regards to what you want to accomplish. Only then will you be able to tell whether or not the legal advice you are getting resonates with your intentions. And if we may echo the sentiments of John E. Lichtenstein, chief legal counselor for personal injury attorneys in Roanoke, it is much easier to decide what to look for and lead with it. And it makes more sense to be on the same page with your attorney so that as you pursue the matter, you can all stick to clear expectations from the beginning.
Share all the details even if they make you look bad
As they say, the legal profession is the only place where the letter of the law reigns superior to the spirit of the law. That said, you should make it a point to explain everything to your attorney during the meeting, even if you are afraid, the details might cast you in the light.
More important is that you are looking for the attorney's legal advice and opinion. And it would work to your benefit if you provide accurate recollection so that the advice offered to you is in line. Moreover, providing the story to the latter might uncover important legal facets to exploit without necessarily being blindfolded later by opposing attorneys.
So, how do you prepare to ensure your initial client-lawyer consultation is a success?
Before you can sign a retainer that binds you into the attorney-client relationship, it is vital to check out your prospective attorney, get the information and legal advice that can help your course. And if you feel dissatisfied after that, be open-minded. That is, do not be afraid to speak to another lawyer. But the following tips can help you prepare for your initial consultation and receive great legal advice by leaving no stones unturned.
- Like you do with a visit to the doctor, jot down all the questions you intend to ask your lawyer so that you make good use of the limited time you have.
- Do not leave important details unshared. If there is anything you want to tell your attorney, write it down – and remember that attorneys aren't there to judge you. All information you share is kept confidential.
- If you think that it might be impossible to recollect everything during the initial consultation and by bringing a relative or friend might be helpful, then do so.
- If the appointment is supposed to be paid for in cash, then see to it that you make withdrawal beforehand as time is of the essence.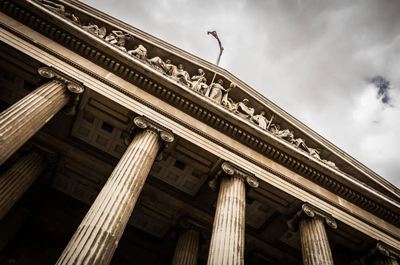 The tips discussed herein are meant to help you make good use of your first client-attorney meeting by avoiding interruptions, while at the same time going over all that is important in the limited time availed to you. And while you might want to come with someone to the meeting, it is vital to meet your attorney alone, share your story true to the word and get appropriate legal advice. And sometimes the people you bring with you to meet the attorneys can easily be subpoenaed to testify against you.