How is the forex market supervised and secured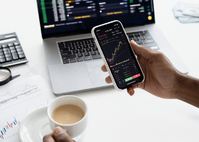 Foreign exchange (forex) trading is one of the most exciting and profitable trading investments nowadays. It is due to the forex being the largest and most liquid market in the world. This market offers vast potential and opportunities to make profits. However, it also presents opportunities for unscrupulous brokers and firms to take advantage. Trading on this market happens 24 hours a day, for five days a week around the world, making potential investors wonder how it is regulated.
To put your mind at ease before trading in the forex market, we will share how the market is supervised and secured.
Forex Has Decentralized Global Supervisory Bodies
The size and scope of the foreign exchange market are so vast, that it would be difficult to supervise the market's activities with a central governing body. Instead, having several government-appointed and independent supervising bodies presents a more effective way of addressing this challenge. A decentralized system of supervisory bodies is efficient, especially with how regulated forex brokers are supervised. Even though these supervisory bodies act independently, they have a unified set of standards that brokers under their jurisdiction must follow. Thus, whichever supervisory body a forex trader falls under, they need to be registered and licensed, undergo regular audits, and practice transparency in their transactions. The standards set by the regulatory bodies help ensure that changes in services are clearly communicated by brokers to their clients and make currency trading fair and ethical for everyone involved in the forex market.
Who Are the Supervisory Bodies?
As mentioned earlier, the vast and highly liquid forex market can be difficult to handle under a central supervisory body. This unique challenge in forex market regulation is best handled by coordinated and independent supervisory bodies around the world. Some of the essential regulatory bodies are the following:
- Markets in Financial Instruments Directive (MiFID) - a directive of the European Union that supervises the financial markets in all 31 member states. It also allows traders, brokers, and everyone in the member states involved in the forex market to operate and conduct business legally within the European Union (EU) and within the European Economic Area (EEA).
- Financial Conduct Authority (FCA) - a regulatory body in the UK that supervises wholesale and retail financial service companies, including those involved in forex.
- Commodity Futures Trading Commission (CFTC) - the United States governing body that regulates the futures and options markets in the entire country.
- The National Futures Association (NFA) - an independent regulatory body in the United States, which regulates on-exchange trade futures, retail off-exchange forex, and OTC derivatives for the country.
- Australian Securities and Investments Commission (ASIC) - an independent governing body that regulates the financial markets (including forex markets) in Australia.
- Financial Services Agency (FSA) - a Japanese regulatory body formed in 2000 that deals with regulating all the financial services sector in the country.
- Financial Services Board (FSB) - established in 1990, this supervisory body regulates all of South Africa's non-banking financial services sector (including forex).
Objectives of the Supervisory Bodies
As discussed earlier, all the supervisory bodies of the forex market share the same principles and ideals. All of these bodies set and maintain standards of the financial industry (including the forex market) to ensure that it is stable and operates smoothly. The supervisory bodies also provide licensing for forex brokers to ensure the security of traders. Additionally, safeguarding forex traders and brokers from illegal activities is a top priority of the supervisory bodies.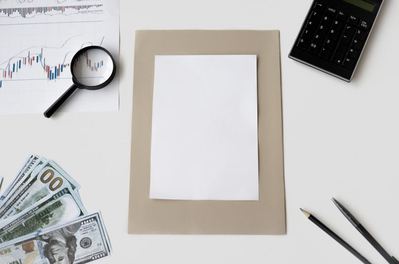 A financial without regulations is chaotic and destabilized easily. It is the unified aim of all independent supervisory bodies of the forex market around the world. Setting standards for trading practices protects both the brokers and traders from illegal activities or practices that are detrimental to the market. When you start forex trading, you should look for a broker with at least one supervisory body license and approval to put your mind at ease and be confident with your trading investment.