4 important things that you need to know about head-on collisions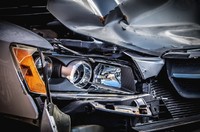 Head-on collision accidents are among the most dangerous road accidents. They lead to severe injuries, with some resulting in the deaths of the vehicle occupants. Only a few people get out of the vehicles unhurt. How do these accidents occur? Head-on collision accidents happen when two vehicles moving in different directions meet head-on. Any of the two drivers and their passengers can suffer injuries from these accidents. Every driver needs to avoid getting into these accidents, which mostly happen on two-way traffic roads. Here are some things you need to know about these accidents.
1. What are the Causes of head-collision accidents?
While sometimes an accident might happen unknowingly, most head collisions have reasons behind them. Some of these reasons include road distraction, severe weather conditions, inexperienced driving, driving while intoxicated, speeding, altered traffic patterns, road diversions, aggressive driving, and failing to obey road traffic and signs. These accidents become catastrophic if you get into a head collision with a truck. The damages and injuries are always extensive. If you have suffered from a head-on truck accident, it is essential to get a lawyer to dig deeper into the accident's cause and sue for damages. It is crucial to get a reliable truck accident lawyer who will help you seek compensation for injuries suffered.
2. What are the Injuries sustained in head-on collision accidents?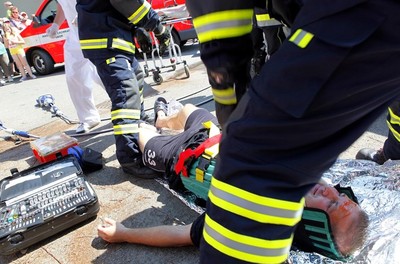 In most cases, the injuries depend on the impact and the vehicles involved. If cars are at high speed, the injuries are always extensive as compared with slow cars. When a truck collides with a smaller vehicle, the smaller vehicle occupants can suffer more injuries than the truck driver, who might escape unhurt.
Some common injuries sustained in these accidents include broken bones, fractures, spinal cord injuries, head injuries, and burns. Some of the victims end up suffering severe injuries, which lead to sophisticated medication and long-term rehabilitation. Some will also require surgical intervention to repair damaged organs and bones. In the worst situations, accidents lead to the loss of lives.
3. What do you do after suffering from these accidents?
If you get involved in head-on collision accidents, the first thing is to protect yourself, the vehicle occupants, and your interests.
It is crucial stopping at the accident scene, even when there are minimal or no injuries. Ensure to rush the victims with severe injuries to the hospital. The next move will be to protect the accident scene from oncoming traffic before calling the police. You have to give a clear account of the accident. Also, take pictures of the scene, talk to witnesses, and get the other driver's information.
4. How to determine the driver at fault in a head-on collision
It is hard to determine who is at fault in head-on collision accidents. Your lawyer can seek the services of qualified personnel to determine the person at fault or use the police report. Once the person at fault is determined, the lawyer can file a compensation case.
It is crucial to hire a personal injury lawyer in such accidents. A reliable lawyer will enable you to calculate the accident's worth, help you gather more evidence, and stand with you until when compensated. Not getting a lawyer and not following the correct procedure can make you lose the compensation case.