Six beneficial tips for your US travel visa application process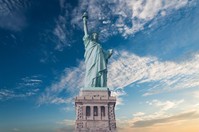 The US is one of the most popular travel destinations in the world. Every year, the country's countless national parks, entertainment options, and renowned cities attract millions of tourists from all across the world.
In fact, in 2019 alone, the number of international tourists to the US amounted to a whopping 80 million. So it's safe to say that the US has plenty to offer, regardless of what you're looking for on your vacation. From big cities to small towns and some of the world's biggest hidden gems, visiting the US should definitely be on your bucket list.
So, are you interested in visiting the US and in the process of applying for your tourist visa? Here are 6 tips that'll help ensure you obtain your visa and are on your way to the States in no time.
Have your documents in order
One of the most crucial factors that'll determine the success of your application are your supporting documents. Consular officers will look at your intentions to travel, whether it's to visit family or go around in the country. They'll also evaluate your long-term plans and prospects in your home country and how likely you are to stay back in the US after visiting.
In any case, don't make the mistake of submitting false or inaccurate documents since this could result in permanent visa ineligibility. In this case, supporting documents such as hotel reservations and a letter of employment indicating you have strong ties to your country of residence.
Lastly, suppose any critical documents, such as your birth certificate, are in your native language. In that case, you should obtain a certified translation in English to prevent any delays in your visa application process. Make sure you find the right professionals to do this, as there shouldn't be any errors in your documents that might get your visa application rejected.
Polish your English speaking skills
It's very likely that your visa interview will be conducted in English instead of your native language. So it's always a good idea to practice your English conversation skills with a native speaker before you go for your interview.
Your refined English skills would make a good impression on the interviewer. However, if you're having difficulty answering some questions in English, you can always ask for an interpreter. Getting help from an interpreter won't affect your application, and it's always better than answering questions incorrectly.
Provide proof of funds
A factor that'll play a massive role in determining whether you'll get your US visa is providing sufficient evidence that you won't become a public charge in the country. This means that you should be able to financially support yourself and any dependents traveling with you.
This evidence covers multiple documents, and you can provide as many of these. Firstly, you should be able to provide details on where you're employed, what you do, and how much you're getting paid.
Additionally, you should provide copies of your bank statement highlighting information such as your present balance, when the account was opened, and the number of withdrawals and deposits during the past year. Moreover, you should also provide proof of income from other sources.
Get your passport in order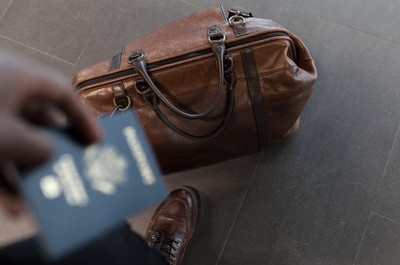 You'd be surprised how many applicants miss out on this crucial step. Your passport needs to be valid for travel to the US with a validity date of at least 6 months beyond your travel period in the country.
You need to ensure your passport is valid when you're entering the US. If your passport expires during your travel period, you must get a new one from the Consulate or Embassy of your country in the US and get it renewed. It's always best to get your passport renewed before you travel.
Apart from this, you need to remember that your passport will remain with the embassy for at least one or two weeks. If your application is approved, the Consulate or Embassy will need a minimum of 5 working days to issue your visa and return your passport.
Schedule your visa interview at your earliest
US Embassies and Consulates typically experience a high volume of applicants, especially during the summer. This means that interview slots get filled up quickly. In fact, you might have to wait for weeks in advance for an interview slot to become available.
It's always better to prepare in advance and book your slot as soon as you can. Sometimes, the embassy might require more information from you, which could cause delays. So, you need to be prepared for unforeseen circumstances and plan for such hiccups in advance.
Ace your interview
This goes without saying, but you need to ensure you're doing everything you can to nail your visa interview. For starters, be on time. It's crucial not to miss your appointment date; the Consulate is very busy, and if you miss your slot, you might not get another one for a few weeks.
Apart from this, make sure you're dressed formally and are able to present yourself properly. Practice interview questions in advance, such as your plans to come back and what you're going to do in the US, to ensure you're not caught off guard and are able to answer as confidently as possible.
Final Thoughts
The US is an exceptional country to visit with so much to offer. While the visa application process can seem daunting, it's straightforward once you have all the requirements sorted. Following the simple tips above can greatly improve your chances of getting a US travel visa.
It's always important to research and ensure you're not missing anything out. As long as you're confident about your application and can successfully convey that during the interview and any supporting evidence you may provide, you're good to go.