How to sell your property privately and quickly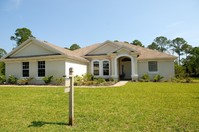 Zig Ziglar, the famous American author, and salesperson, once said that "Selling is basically a transfer of feelings and emotions."
You love and treasure your home. After all, it's the place that houses all your cherished memories. And you want its next owner to be infatuated with it too—which you can make happen by giving your home a makeover.
Grooming your home and essentially 'transferring the feelings' is the easy part. Things can get tricky if you want to sell it quickly and privately. Maybe the clock is ticking, and you're in a rush to sell it quickly so you can move out of state to start a new job.
But, how do you sell your house fast?
It's a question that has racked the brains of many home sellers. Many approaches to selling a home fast exist, and some have been proven to deliver results in as little as three days. We'll share some tips to help you sell your property quickly and privately.
1. Price it to Sell
One of the most effective ways to sell your property quickly is to price it competitively. If you set the price too high, the property will stay longer in the market. Also, if the property is overpriced, you may eventually end up selling it for less—it will just take longer.
According to studies, nearly 60% of homes sell at or above the listing price when the offer is accepted in the first week. In the second week, however, the price drops 7% and continues the downward trend until it's sold.
That said, it's important to have the buyer in mind and the price caps they'd expect for homes in your area. For instance, if you list your home for $305,000, you may end up missing all the potential buyers who are targeting homes under $300,000.
2. Sell it to a Cash Buyer
Selling the property to a cash buyer is perhaps the quickest way to sell a home, especially if you're operating on a tight deadline.
The thing about cash buyers is that they eliminate the middleman—no mortgage companies, no financing contingency, and no real estate agents. The absence of a loan makes the process faster and reduces a lot of the unknown on your end as the seller.
So, how do you find a cash buyer?
One feasible way is to work with a wholesaler. Wholesalers match cash buyers with sellers and typically charge a small fee for the service rendered. Or simply search online for property buying companies near you.
Property buying companies can help to sell your property quickly because they forego the lengthy traditional home buying processes in favor of a professional and hassle-free home buying experience. In fact, leading property buying companies will promise an exchange of contracts within 24 hours of viewing property and money in the bank within days.
3. Complete Certain Home Repairs
Fixing everything before listing your home for sale may seem like a daunting task. But it's a surefire way to attract more buyers.
Completing repairs also allows you to set a competitive price for your property, so make sure all repairs are done before putting the property up for sale. The homebuyer will likely discover any flaws in your home, and this can be a deal-breaker.
Typical repairs to work on may include cracked windows, broken lights, leaks in the foundation, dripping faucets, peeling paint, and rotten wood in the exterior.
4. Take Quality Photography
Quality real estate photographs are essential when selling a house because they create the best possible first impression.
If you're able to make your listing photos stand out from the crowd, you'll undoubtedly attract a multitude of potential buyers. And attracting buyers is the first step towards selling your home fast in a crowded market.
So, make sure your photographs showcase your home in its full glory. You can achieve this by hiring a professional photographer. If possible, hire a professional stager as well.
We hope these tips will help you sell your house quickly in a saturated real estate market. Feel free to comment and share.