6 good reasons why you should add window shutters to your house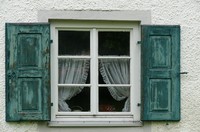 Whenever you decide to furnish a new house or change the style of your current apartment, you are bombarded with options. Some of the decor options you will end up choosing for your home are just nice-looking things; however, others will look great as well as serve a purpose. Although it seems hard to find things that fall into the latter category, we found something that did; window shutters. You might think they are outdated but we beg to differ, there are many reasons you should add them to your house and we are here to give you 6 of those reasons.
1. Add Color in a New Way
Shutters are a nice way to add a pop of color to your house and jazz up your windows. Plain windows are nice but it is time you try something else other than adding a curtain. Installing shutters with colors can be a cool addition to any room. You can also consider your shutters a replacement for the good old accent wall.
2. Control Your Privacy
One of the main reasons why people choose shutters is that they provide you with the privacy you need without making the rooms dull. No one likes to have a see-through room or house that is why plantation shutters offer you multiple options to choose from. You don't have to install the same shutters everyone is having in their homes, you can have ones that do not cover the whole windows if you don't want to. Because they serve good privacy needs they can be used in bathrooms as well.
3. Control Light Level
No need to sacrifice the sunlight we all love to enjoy, shutters do allow you to enjoy privacy but without sacrificing the beautiful sun rays. In fact, with shutters, you can control the amount of light you want inside each room. They also help you lock the warmth inside your house during winter. Unlike curtains you don't need to open the whole thing or close it altogether, you can open the upper section and leave the lower one closed or vice versa. The point is you have the upper hand and it is totally customizable and easy to use.
4. Easy to Clean
No one would want to buy something that would be difficult for them to clean or maintain. We all want things that make life easier for us and this is one of them. To clean window shutters you just follow very simple steps and they will shine and look great. There is no need to use excessive amounts of water so as not to affect the wood badly. It is super easy to get them to look as great as the day they were installed.
5. They Don't Age
It is very frustrating to buy a decor item that ages very fast and needs to be replaced or changed. We know that there is always something new when it comes to decor solutions and you never seem to get it right no matter how hard you try. Whenever you finish styling a room, new ideas come up and soon this room looks old and in need of yet another update.
We do not need you to worry though shutters don't age, they are always in style and they can be easily added to any type or style of furniture. You don't need to think about removing them and finding another solution for your windows every now and then. You can change their color if you ever feel the need to.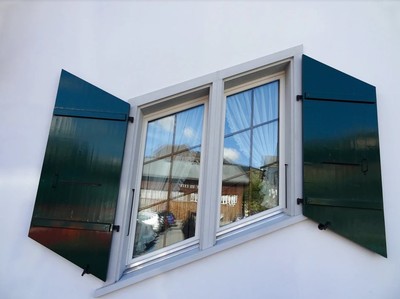 6. Reduce the Level of Noise
How many times have you been awakened in the morning by the sound of cars or people fighting in the streets? Shutters reduce the level of noise coming to your place from the outside. Imagine having the ability to control the light level in the morning and reduce noise levels as well. This would mean extra hours of sleep on your weekends, who wouldn't want that?
Solutions that hit more than one bird with one stone are often favored by both individuals and decor experts. Window shutters are versatile and they have helped many people have control over noise, light, and privacy levels in their homes without sacrificing looks in the process.
All you have to do now is search for the different shutter styles and pick one that is most suitable for your taste and decor style. They can even be a nice addition to your kid's room as they are safe and very easy to use. The fact that they have no cords or ropes attached to them makes them kid and pet-friendly.