Renovation Talk: The case for window replacements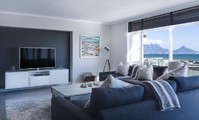 Summer is far and away the peak season for home renovations. After a long couple of seasons spent mostly indoors, homeowners emerge at the onset of warm weather with a laundry list of things they want to change. Contractors book up during this time, which leads a lot of homeowners to rush their decision-making process.
A word of advice: slow down a little. Don't get caught up in the frenzy. Instead, look past the most visible features in your home (the kitchen, the bathroom, etc.) toward renovations that will add multiple layers of value.
One such renovation is window replacement. Consult just about any authoritative list of the home renos with the highest ROI's, and you will find window replacement on it. They are solid investments that carry several benefits. Rather than get swept up booking big bathroom remodels this summer, consider booking window replacements instead.
To help you decide, here are just a few reasons to invest in new windows for your home this summer.
Better Energy Efficiency
One significant benefit you hear brought up all the time in relation to new windows is energy efficiency. If your windows are old, single-paned, damaged or improperly installed, chances are they act as poor insulators. That means you pay more on each energy bill to make up for the energy loss in heating and cooling. Installing new windows will pay for itself a little bit each month.
More Natural Light
The human body needs natural light. It helps regulate your sleep schedule, improve your mood and facilitate your body's production of vitamin D. Especially for locales that receive little natural sunshine in the winter, it's essential to optimize your home summer light.
Window replacements are an excellent opportunity for adding more light to your home. You can customize large picture windows or install a bay window for angled sunlight.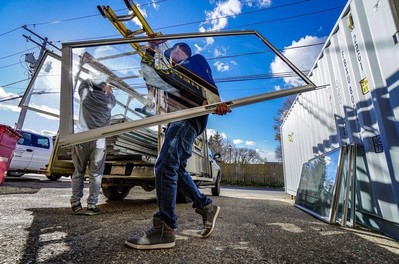 Greater Security
Most burglars exploit weaknesses in either the front door or a first-floor window. They can easily shatter a single-paned window or crack a simple locking mechanism. New windows are an excellent opportunity to reassess home safety. Choose a window that is either double- or triple-glazed and comes with the option of a multi-point locking system.
Increased Comfort
For the same reasons a new window will save you money on an energy bill, it will also make your home more comfortable. Old, inefficient windows often have "air leaks," small cracks or holes through which cold air enters. In the winter, leaks contribute to a drafty, uncomfortable home environment.
Boosted Curb Appeal and Resale Value
Finally, new windows are a terrific way to boost curb appeal and resale value. Windows are the centre of visual interest on the front of your house; replacing them with new, quality windows immediately improves the overall look of the façade. And, as mentioned in the intro, window replacements are generally considered one of the best home reno investments you can make.
As you can see, window replacements add value in several ways, beyond merely aesthetic improvement. This summer, while others scramble to book contractors for their bathrooms or kitchens, call in a window expert.