Renovating your home? Here are some things you can't overlook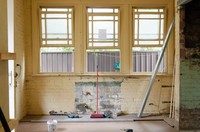 As a general rule, if you live in an older home, it's probably time to think about renovating. There are all sorts of reasons why people decide to do this: they want to make their homes more energy-efficient, they're tired of looking at the outdated design, or maybe they're just bored. Whatever the reasoning behind your decision, there are many things that need to be taken into consideration before jumping into any major renovations. Here are some important points to keep in mind when renovation plans start taking shape.
1) Replace Your Bathroom Appliances
There may be nothing in a bathroom that is more out-of-date than the appliances. If your boiler, water heater, or other appliances are more than 20 years old, it's time to replace them. If your boiler needs replacement, this new boiler replacement guide can be helpful since there are a few things that you should have in mind. Replacing these crucial parts of your home with the latest models will not only be energy efficient but also keep you safe from potential leaks and other problems that can come up as a result of using outdated parts.
2) Replace Your Kitchen Appliances
Besides bathroom appliances, kitchen appliances are an essential part of any renovation as well. This is not to say that you need to remodel your whole kitchen, but it's important to update the appliances. Consider changing the refrigerator, dishwasher, oven, and stove to make your kitchen modern. Also, make sure to look for energy-efficient models that will be labelled with A+ or A++ on energy-efficient ratings.
3) Check Your Insulation
Everyone knows that insulation keeps their homes warm in the winter and cool in the summer. However, you may not know that insulation will also be better in protecting with newer materials. You'll have to have an energy evaluation of your home before making this decision, but the long-term savings will likely outweigh any potential up-front costs.
4) Update Your Windows
This is another great investment for both comfort and savings. Old windows can easily let in as much as 20% of your heating and cooling costs. Replacing your windows with newer ones can cut those costs down to almost nothing. If you choose to, consider replacing single-pane windows with ones that have double or triple panes.
5) Think About Your Flooring
One of the most noticeable parts of any renovation is the flooring. Whether it's carpet, lino, hardwood, or tiles, updating your floors can give you a completely new appearance. If you're not sure what you want just yet, try looking at some samples to get an idea of what materials and patterns you like. Once you get a look that you like, it should be easy to use that as inspiration for your renovation.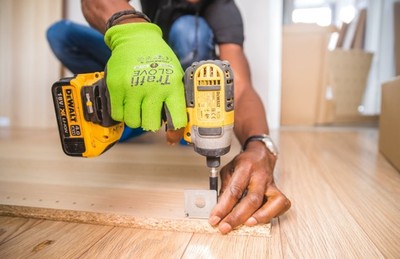 In the end, renovating your home is a major undertaking. It's worth it though because you'll have a new and improved house that will be more comfortable to live in as well as save money on energy bills long-term. With these 5 things in mind, you should feel much better about going forward with any renovations.