The Pros and Cons of Buying Smart Lights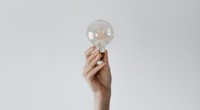 Automation is a prevalent, modern trend that makes our lives easier. Unfortunately, automation also comes with a massive price tag, learning curve, and lack of service area. However, many early adopters believe that their pros outweigh the cons. If you're looking to buy smart lights for your home, you'll need to know the ins and outs of this technology before you make the switch.
How do Smart Lights Work?
Smart lights (or smart light bulbs) work in a similar way to many other smart home devices in that they use wireless technologies to connect to your smartphone. Some smart bulbs use Bluetooth to pair to your phone, but you can't control them outside of the home. Wireless protocols, however, are faster than Bluetooth and can be connected to multiple devices.
Most smart bulbs currently use more power than LEDs, so you may want to start comparing electricity providers in Australia to get the best deal if you choose to adopt this technology. However, you can choose which smart lights you want to put on each hub, which can lead to more savings. For example, an Amazon Echo doubles as a Zigbee compatible smart hub for your devices.
When your smart lights are smartphone compatible, you can switch your lights on and off, brighten and dim, or change each light's unique colorsall on your smartphone Many smart lights allow you to pick from 16 million different hues, varying glows, and atmospheres, making for great mood lighting.
Smart lights with a geofence feature will turn off when you leave home as long as you configure all bulbs to your smartphone and take it with you. Finally, smart lights can integrate with Google Assistant, Alexa, and Siri to connect with other smart devices, like the thermostat.
The Cons of Buying Smart Lights
Below are the cons associated with buying smart lights as an early adopter:
- Smart lights require a platform to function. If you already have a platform, like Google Assistant, Alexa, or Siri, then this won't come as an extra cost. If you don't, you'll need a device that can handle all the different smart technology you may end up using.
- Smart lights require a hub. Besides a platform, your smart light also needs a hub, which is typically WiFi. However, smart lights often use Zigbee to get their signal, meaning you'll need to buy and plug in a Zigbee hub into your router to transmit its signals.
- Smart lights don't work with built-in dimming mechanisms: When a smart light is hooked up to a built-in dimmer switch, it produces this awful strobe effect when you also use the smart lights dimmer. You'll need to use either the built-in or the smart dimmer.
- Smart lights all function differently. Unlike traditional bulbs, technology can be finicky. For example, if you want to use a smart light at a specific range, some bulbs won't receive a signal, but others will. On top of that, smart lights often need to charge.
The Pros of Buying Smart Lights
Below are the pros associated with buying smart lights as an early adopter:
- Smart lights can help you get better sleep. Users can adjust their lights and place them at a low setting that starts to fade out slowly over a cycle. Since smart lights can track your circadian rhythms, they can help insomniacs sleep better for longer.
- Smart lights are getting cheaper. Similar to many other smart devices, being an early adopter often comes with a large price tag. However, buying smart bulbs at $15 a pop isn't too bad if you factor in their useability, environmental impact, and functionality.
- Smart lights have a lot of options. Many automated appliances can be controlled with smart light apps, they can be controlled from far away, and they have more color options than traditional light bulbs. Plus, they last longer than conventional LED lights.
Eventually, smart lights will be cheap enough for everyone to adopt, but the technology isn't quite there yet. In a couple of years, smart light manufacturers are sure to iron out their flaws.