Top innovative solutions to host the perfect corporate or social event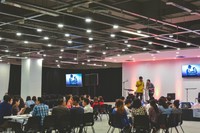 Corporate and social events are an important part of any company's marketing strategy. They not only help build brand awareness but also strengthen the relationship between the company and its customers and forging camaraderie between employees. As such, it is crucial to plan a great event that will be memorable for all attendees.
The key to hosting a successful event is not only making sure it goes smoothly, but also ensuring that the attendees (whether employees or clients) enjoy themselves and leave feeling like their experience at your company was memorable and worthwhile.
Here we'll explore some innovative solutions on how to host the perfect corporate or social event.
Focus On A Theme, Any Theme!
It may seem like a no-brainer that your theme should be based around the company's industry or product, but sometimes fans of other themes can go beyond expectations by creating an entire world built around their chosen topic. Aim to create as much as you can so as to create a full experience for your guests.
The corporate event could be centered around an extravagant casino night complete with gambling tables and waitresses dressed. At this particular party, there were also several themed rooms that guests could enter and enjoy: the spa room (a peaceful room that had a masseuse giving free shoulder and back massages), the photo booth room (a picture was taken of each guest in front of a green screen that gave you the choice to see yourself as an astronaut, a boxer, or any chosen theme) and even a green screen room where you could check out your customized digital background.
Create a Plan, And Stick to It
After you've decided on a theme, now it's time to plan how you'll execute your ideas so as to show your guests an unforgettable night.
When planning the menu, avoid catering by instead bringing in food trucks. Not only is this more cost-effective but also allows for more variety for the guests. Prepare different dishes from different food trucks, and ask each one to come dressed in the theme of your choosing. Another innovative solution for planning an event is to host it at a luxury hotel. Not only do they usually offer beautiful rooms for people to stay, but you can also book out the entire hotel if you choose to. This gives your guests the option of choosing to party all night long or resting up before driving home.
Find a Great Venue
There are always several venues to choose from, but make sure it fits in with the theme. If the company's industry is fashion, does it make sense to host an event at a sleek and modern restaurant? Would it be more fitting to have dinner outdoors on a beautifully manicured lawn?
If you want your guests to be engaged during their time at your event, you should host it somewhere that allows room for exploration. Open co-working offices would be a fantastic idea. Also, if the event is family-friendly and there will be children in attendance, hosting it at a museum to encourage learning and playtime would only be wise.
LED Screens Can Make Things Interesting
LED screens are an excellent way for you to display information such as images and videos. They can be used as dividers between tables, above the dance floor, or even as a backdrop to make your guests feel like they've been transported into another world. The possibilities for using LED screens during events are endless!
However, before you plan on using LED screens, do some research on what types of events they are appropriate for. Generally speaking, LED screens to work best at nighttime events with the light dimmed down. If you want your guests to feel as if they've been transported into another world, LED screens can do just that! They're an excellent way for you to display information such as images and videos above the dance floor or even as a backdrop movie screen.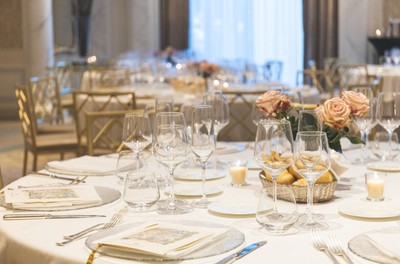 Visual Effects Are Always A Hit
Lighting and lasers can transform any space into the land of the unknown. Whether you want to create a mystical, mysterious, or energetic mood at your event, these visual effects will do just that. There are several ways for you to go about creating beautiful lighting and laser effects.
It could be as easy as smartly using both on stage or in the shape of your logo. For example, you can project a company logo onto several LED screens to see it from all angles or even change colors depending on what mood you want to set.
You Need Amazing Hosts
Although the entertainment at your event is what everyone will be talking about, it's also important to have someone who makes sure everything runs smoothly. Hire a team of hosts who are enthusiastic and passionate about what they do.
These hosts should meet with you beforehand so as to prepare themselves for any possible situations that may arise at the event. A great host is one who can adapt to any situation. For example, if some of the guests are too shy to join in on all of the activities you've planned, your hosts can encourage them to let loose and have fun!
Choose The Right Entertainment
After you've selected a theme and chosen where you want your event to take place you can move to the next solution. When it comes to entertainment for your guests, there are several options such as DJs and live bands. To make sure the entertainment is appropriate for your audience, plan out what kind of music you want to be played beforehand.
No matter how much you try and plan for everything, there is always the off chance that something unexpected will happen at your event. So enjoy yourself and don't be afraid to let loose! After all, this event is about celebrating your success and encouraging productivity in the company's industry. All of this makes it all the more important for you to determine what type of entertainment will please your guests.
Planning an event can be stressful, but it's important to give yourself a break every now and then! Take advantage of the smaller moments throughout the day, like sharing a laugh with your coworkers over coffee or admiring all of the amazing decorations you spent countless hours planning for.