How technology is being used to help victims of domestic violence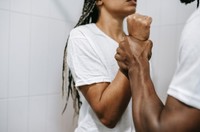 Shockingly, it is estimated that, globally, 736 million women have been subjected to some form of domestic violence at least once in their lives. That is almost one in three women.
As sobering as those statistics are, there is some good news. There are more services to help victims of domestic abuse than ever before and awareness campaigns are growing by the minute.
Furthermore, victims of domestic violence are now being helped by technology in various ways.
Victim Services Software
Victim service agencies that provide protection or shelter services to victims of domestic violence can now use software that is catered specifically for their needs.
With victim services software, organisations working in victim services can now document work in a secure and easy-to-use format.
The software makes it easy to build and send reports for various projects. It also contains all the tools victim service agencies need to work with their clients and help them get back on their feet.
Furthermore, victim service provider software complies with the highest levels of privacy and security, which is essential for maintaining the confidentiality and safety of domestic violence victims.
Security Apps
A number of security companies now offer mobile apps that can help victims of domestic violence.
The apps include features like silent SMS chat, discreet emergency alarm triggers that can pinpoint the victims' locations, and alarms in which emergency contacts are notified when their loved one has remained unresponsive after a set period of time.
Security apps designed for victims of domestic violence can be potential lifelines during times of high risk of abuse.
Wearable Technology
Somewhat similar to apps, wearable tech is becoming a more popular way of helping victims of domestic violence to stay safe.
With wearable technology like bracelets, users are able to contact loved ones or professional organisations when they need to by simply pushing a panic button.
Smartphones
At Cornell University in the United States, a program called Clinic to End Tech Abuse has been created to help victims of domestic abuse use their smartphones without the fear that their activity is being monitored by their abusive partners.
CETA has been collaborating with the New York City Mayor's Office and other organisations to help domestic violence victims get in touch with services confidentially.
Artificial Intelligence
Artificial intelligence is now being used by various services involved with domestic violence victims to spot trends and protect victims.
For instance, AI is used to identify online patterns that predict potential domestic abuse cases. Local police forces and authorities are then able to take timely action to prevent domestic violence from happening.
Chatbots and Virtual Agents
The technology of telephones has been widespread since around the 1930s. Telephone support services for domestic violence victims have become much more widespread over the last few decades.
Today, with virtual agents and AI-powered chatbots, support organisations can handle increased levels of call volumes and better ensure victims stay on the line to talk to a human being who can help.
Social Media Campaigns
We perhaps take the power of social media for granted now, but social media campaigns have been helping to bring about awareness and real change.
The more that people are educated about domestic violence, the more it can be prevented and the easier it is for victims to know the options they have available.
Without the internet, such educational and supportive campaigns could not exist.
Online Support Groups and Services
Another benefit of the internet to victims of domestic violence is it is full of helpful support groups and networks.
Victims can easily access services and talk to other victims in safe environments.