6 reasons why people use self storage facilities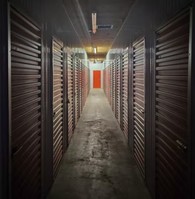 Over the past few years, the self-storage industry has seen tremendous growth in the US and around the world.
A past study by Mordor Intelligence Research actually predicted a valuation growth to $64.71 billion in this market by 2026, up from USD 48.02 billion in 2020 despite the Covid-19 impact.
Statistics aside, the soaring demand for self-storage facilities can be linked to the fact that it is a transition and trauma-based business. But what exactly would anyone want a self-storage unit for?
Here are six good and common reasons people use self-storage facilities.
1. Moving
From work to study, business, relationships, and leisure, life can take you to different places for various reasons. In many of these instances, the need to move or permanently relocate to a distant residence arises. And this often means knowing what to pack and what to leave behind during your move.
When moving house, you could have items belonging to a friend or a relative that you would rather not bring to your move. Renting a self-storage facility can be practical for these, alongside old furniture, rented stuff, and certain household items that you'd rather not risk damaging or losing.
Whether it's your local area or a new city, you can find lots of storage facilities online with a storage space that matches your needs. In California, a simple quick search of self storage units Sacramento online will produce several options to pick from.
Online self-storage finders help you make reservations early before your planned move, and you can even get discounts depending on how long you rent the space.
2. To Make Way for Renovation
When doing an overhaul remodel in your home, things like furniture, electronics, keepsakes, and fragile belongings can sustain significant damage if not hinder or delay the project.
Some renovations even demand owners to completely vacate the premises and find a place to stay until the contractor gives a green light.
Simply put, self-storage facilities help you navigate renovation without worrying about damage, dirt, and stains on your possessions. Alongside keeping your property safe, self-storage also allows you to reorganize your space once the remodel is done.
3. Downsizing
Typically, downsizing means moving from a bigger home to a smaller, more manageable home. Common reasons for this include changed beliefs, health, or financial reasons.
Alongside space-saving options like stacked drawers, organizational tools, and organizers, self-storage can be a great solution to keep your precious stuff safe and secure when downsizing.
4. Expecting a Baby
Do you have a new bundle of joy on the way? Apparently, it is not unusual to feel the need to create more space as you prepare for his or her arrival. While most people experience a mix of anxiety, panic, and excitement it's not healthy to welcome a newborn in a cramped-up space.
Having a new baby on the way often comes with the need to declutter, and create more room for baby furniture. If you have stuff that you're perhaps not comfortable disposing of to create extra space, a storage unit comes in handy.
5. Relocating Business Premises
Just like homeowners, businesses also relocate from time to time. In this case, self-storage units help to keep business possessions secure for a temporary period. It also makes the transition easier and more manageable.
The items stored in rented space may range from computers to file cabinets, stationery, equipment, and even motor vehicles.
6. Study Breaks
Students are also a great beneficiary of self-storage facilities. During spring and summer breaks, for instance, rented storage units provide students with space where they can keep their belongings safe until the next semester.
To sum it up, self-storage enables homeowners and business owners to enjoy their newfound freedom.
For homeowners, rented space gives a convenient solution to temporary situations like moving to a new city, downsizing, or reorganizing a crumpled home to create a welcoming environment for a newborn.
These are just a few of the most common reasons people find self-storage facilities helpful.