What makes a great condo living experience?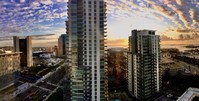 Living in a condo is a great choice, especially if you're looking at residing in urban centers. However, the condo experience is not the same for everyone. To help you out in turning yours into a lifestyle that you will enjoy, here are some tips on what makes a great condo living experience:
Make your condo unit your own space
One of the first things that you can do to truly enjoy living in a condo is transforming the unit to be a space that works for you. Depending on the condition of the unit upon turnover, you will have a certain level of freedom to work on the design of your condo unit. A condo unit in the Philippines will usually have standard furnishings in a new condo unit which would mean that it will come with tiles, toilet, shower, bathroom and kitchen sinks, countertops, and built-in cabinets. Other than that, you are free to personalize.
Come up with a theme for your unit – something that will make you feel cozy at home. Your condo unit is your space so turn it into your own.
Maximize the use of condo amenities
The selling point of most modern condos are the amenities that they have. Such amenities are difficult to have in an apartment or in a landed house because they take up a lot of space, and would cost quite a lot. Condo residents are able to enjoy amenities, although they would have to share these with other residents of the buildings. Depending on your level of usage, this arrangement can work for you.
Some of the typical amenities in a condo are reception areas where you can entertain guests, a swimming pool where you can take a dip, a pocket garden so you can have a little greenery, a playground where kids can play, and sometimes, wellness facilities such as a gym where you can work out. To enjoy your condo experience, maximize the use of these amenities.
Enjoy the neighborhood
Condos are typically situated in central locations, close to key establishments such as offices and malls. Certain condos are inside integrated townships, where everything you need is within a stone's throw away. This is an advantage that condos have over landed properties that are usually only able to locate around city centers, but not inside it.
With this fact, you are able to enjoy the nearby establishments without having to travel far distances, allowing you to avoid being stuck in traffic as well. You will be able to go to places that you want but at the same time saving time and money while doing so.
Condos located in tourist destinations such as beaches take this to the next level by giving condo residents a resort lifestyle every day. Imagine being able to swim in the sea every waking day. If you have a lifestyle that works with this setup, then checking out condos in such locations would be a great way for you to make your condo living experience really worth it.
MAKE CONDO LIVING WORK FOR YOU WITH THESE 3 TIPS
The above are just three things that you can do to make your condo living experience a good one. There are lots more that condos can offer that are usually difficult to have in a landed property. Of course, condos may have their fair share of cons such as a smaller space, but they do have a lot of benefits that can really help you if you give it a try.
If you're looking at trying out the condo lifestyle, or if you are already living in a condo but want to take the experience up a notch, just follow our tips above and see the difference.