How to make your e-commerce business stand out from the crowd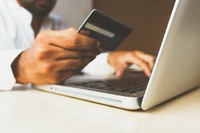 The internet is a vast but crowded place. Every business wants a slice of online spend. However, despite the UK having the most active e-commerce marketplace, it is dominated mainly by relatively few gigantic names. Amazon UK, Tesco.com and Argos.co.uk account for 30% of all e-commerce sales. So smaller sellers have to find ways to stand out from the crowd. It is not enough to simply create a website or put your products on Etsy – you need to find a way to build brand loyalty and attract buyers to your storefront.
Fortunately, plenty of people in the UK hope to find what they are looking for online. An article published on the US International Trade Administration website, e-commerce accounted for 30% of the retail market in 2022. This was up from 20% in 2020. Furthermore, 82% of UK residents said they had made at least one online purchase in 2021. The British use the internet for shopping more than any other country, and annual e-commerce revenue is now worth around £100 million.
While the big names have money to spend on flashy TV advertising and influencer partnerships, smaller entrepreneurial companies must use their limited resources wisely. However, it is possible to create a considerable impact without massive budgets. It all boils down to being clever and working out how to have the most impact.
It all starts with your domain name. No matter how brilliant you think, your company's name is, if the domain name is unavailable, you need to rethink your brand. Your trading name and URL need to tie together seamlessly. People will not waste time hunting around for an obscure internet address. The name should make sense when typed in lowercase without spaces and be as short as possible.
You also need to ensure you can get the relevant social media handles. Trading name, website address, Facebook page, Instagram, Twitter and Tick-Tock handles must all work together and have no variation in spelling between them. Whether you are a small start-up or a more established business, social media has to be a key plank of your marketing push. This is where everyone hangs out these days.
What you post on social media will be vital to getting your business to stand out. Small fashion brands punch way above their weight by building targeted followers and publishing daily updates to their stories and pages. This is a great place to show off your brand identity and get potential customers wanting to use your services or buy your items. Decide on your tone, use plenty of photos, pictures or videos and get people talking about your content.
You can run promotional activities on your website and let people know about the offers through your social media channels. One industry sector that uses promotional activity successfully is the online gambling industry. Competition is intense in this sector, and punters are always looking for opportunities to play and win. Some of the most popular online casinos UK have tailored their promotional activity so the messages customers receive are the most relevant to them.
Customers want to receive offers about the products they are interested in, not necessarily blanket discounts. If you learn about your customers' interests when they register their account with you, you can segment the data and only send out relevant messages. Remember, do not bombard people with too many emails or irrelevant marketing messages. You might quickly find your offers filling someone's junk inbox if you do.
Remember to refresh and update your inventory regularly. Your website needs to look and feel dynamic. If you had a high street store, you regularly change your window to invite customers in. The same is true of your online store. If your social media feeds are embedded prominently on your home page, visitors will see a fresh stream of content.