Getting the investment formula right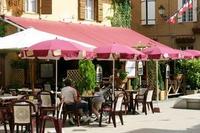 MHK International are currently registering interest in phase 2 of the luxury 'Mountain View Apartments' development in Sofia which will launch in February 2007.
The first phase of Mountain View sold out within five and a half months of coming onto the market. Phase one investors have already seen a capital growth of over 20% and we expect similar growth levels during phase two.
Investments start at £29,000.
A former Eastern Bloc country isn't necessarily the first place a UK resident would think to look for property investment. Stereotypical images of concrete tower blocks, bumper-to-bumper Skodas and locals queuing for bread may still be associated with countries like Bulgaria; however this nation has changed beyond recognition since the end of the Cold War. It is the phoenix of Eastern Europe's ashes and the future is very bright indeed.
Sofia is a perfect example of how far Bulgaria has come. Picture this: luxury contemporary apartments, stylish cafés and bars, streets peppered with BMWs, Porsches and Mercedes, and downtown shopping in boutiques set along beautiful tree-lined pedestrian streets. Today you are now more likely to see locals queuing for entry to hip nightclubs or sales at well known high-street stores such as Mango, Sisley, Beneton, Intersport and Esprit.
Carlsberg Bulgaria set-up offices in Sofia in 2002 and their CEO, Alexander Grancharov, says that the new lifestyle opportunities in Sofia play a key role in attracting quality staff. "The type of young professional in Sofia is noticeably different to the rest of Bulgaria. They are now attracted to the city as it becomes more westernised and with so much more opportunity. The city is full of exquisite restaurants, shopping malls, cinemas, theatres, gyms & other fitness facilities which promote looking after your image & health." Sofia also offers an exciting entertainment scene. "Local clubs now boast top visiting DJ's from around the world. The city is also attractive to young families with great schools available, especially for expats."
The geographical diversity of Bulgaria is seducing holiday makers too. It's spectacular snowy mountains & stunning sandy beaches make it a compelling holiday destination, and only 2 1/2 hours flight from the UK. Visitors to the former communist state have doubled since 2003 and 'First Choice' romantically describes the destination as having, '…cloud-piercing mountain peaks, ancient cities and picturesque hilltop villages echoing with the sound of harmonious choirs. Some of the best sandy beaches in Europe lay waiting in this jewel of the Balkans'.
It is no wonder that Bulgaria is now being hailed as the new investment property hot spot.
Bulgaria ticks all the boxes in terms of being an exciting emerging Eastern European market. It has a government that is committed to building a sound infrastructure & implementing systems that will enable Bulgaria to capitalise on its EU membership. There are an increasing number of low-cost airlines servicing the country with a new runway about to open at Sofia airport, it has a stable and predictable business and political environment, the economy is stable and showing strong growth and it has a highly skilled, multilingual workforce at Europe's most competitive wages.
The coastline of Bulgaria has been the focus of much property development and many areas now face the threat of becoming saturated with overdevelopment. Other parts of the country, however, represent exceptional investment opportunities.
The capital city, Sofia, is the fastest growing new economy in Eastern Europe and its market is set to boom over the next five years. The city accommodates nearly a quarter of the entire country's population, with an average age of just 38 years. The economy is booming with unemployment at less than 3% and there has been an influx of diplomatic staff and multinationals with the imminent accession to the EU. This means that the work-force is experiencing increased incomes and purchasing power, demanding newly built properties near both their place of work and the vibrant city centre.
"One of the main reasons we set up offices in Sofia is that the quality of personnel is so much higher than the rest of Bulgaria, especially in terms of languages, literacy and IT proficiency," says Mr. Grancharov, who also explains that the disadvantage of this to bigger companies is that staff demand higher salaries with additional housing allowances for relocated personnel. It is these higher salaries, however, that perpetuate the thriving economy & affluent lifestyle opportunities in the city.
"It is always a good sign when locals are buying into the market", says Anwar Harland-Khan, MD of MHK International, a UK property investment company who have confidently invested their capital into a growth area of Sofia and are offering clients contemporary urban apartments on an off-plan basis. These high spec apartments are in the heart of the greenbelt area of the capital, one of Sofia's fastest growing quarters set to become the new business district.
'Mountain View Apartments' are located 5km from the city centre, in the university district and adjacent to key foreign embassies and Sofia's new business district.
"We chose this area because we see it as having the most potential for capital growth, especially as it has close & direct transport links to the new Business Park Sofia only 4km away", says Anwar. "This means that the properties have an instantly available and stable rental yield expected to achieve around 5-7% of the investment, as well as solid reselling opportunities. Local incomes are on the rise meaning city workers will not only be able to afford but will be demanding new and modern homes. The new international blue-chips will also be on the look-out for quality, residential accommodation, near their place of work."
Bulgarian buyers tend to prefer property that has been completed or is close to completion. The opposite seems to be the trend for foreign investors, particularly those from the UK, who are increasingly purchasing property off-plan. Successful investors know that property bought purely as an investment is best viewed in terms of rental return and capital growth, meaning that the property size to rental return ratio is important.
"We have been working very closely with our architects to build apartments that have strong appeal within the local market to maximise resale. Also, by understanding this micro-market we have been able to calculate the optimum size of apartments to ensure strong rental yields. In other words, we are be-spoke building specifically to meet the local rental and purchase demand and therefore creating robust investments for our UK clients."
"We have also chosen an area that has very little rental vacancy. It's all about getting the balance right. You could invest in an apartment that would give you a greater rental return in other areas of Sofia, however, you will often not be able to achieve such high levels of occupancy and capital growth."
Having closely analysed the Sofia market, MHK International saw the potential 18 months ago in this part of Sofia and secured supplier costs, and consequently the apartment prices, before Bulgaria was confirmed to be joining the EU. With investments starting at £25K, unit prices were already below market value, making this development an extremely attractive and solid investment opportunity.
More proof that Bulgaria is shaking off the remaining cobwebs of communist rule is the steady influx of international companies settling in Sofia over recent years.
"With major corporations such Google, Coca-Cola, PricewaterhouseCoopers, Deloitte and Touche and Microsoft setting up offices close by, investors in these luxury apartments will capitalise on the fact that the secondary market is both local and corporate buyers", says Anwar.
Stoyan Stalev, Executive Director of 'Invest Bulgaria Agency' explains, "There are many reasons to invest and to do business in Bulgaria. We offer a strategic location with inexpensive and direct access to the markets of Europe and the Middle East, low cost manufacturing, a highly educated labor force at Europe's lowest wage levels and a strongly business-minded government."
The Invest Bulgaria Agency cite many examples of corporate success stories in Bulgaria, Hewlett-Packard being one of them.
"HP opened its main office in Sofia in 1998 and today is one of the leading IT companies in Bulgaria. The decision to develop its Bulgarian operations reflects HP's commitment to the Bulgarian market."
With 10% of their Bulgarian Staff based at Business Park Sofia, only 4km from Mountain View Apartments, Mr. Grancharov of Carlsberg Bulgaria gives more reasons why they set-up in Sofia: "It is impossible to run a business in Bulgaria if you are a big company and do not have an office in Sofia. There is much better communications and IT back-up with all the mobile and telecommunications companies largely based in the capital. The best legal, advertising and auditing services are also based in Sofia, which are critical to supporting our business. And, access to Sofia is much easier than other parts of Bulgaria which is important for clients & colleagues who are visiting from outside the country."
MHK international's strategy proved very successful in phase one and all apartments sold out within the first few months of launch. Buyers were a balanced mix of UK investors, local business and university professionals.
"Our clients who purchased an apartment in phase one have already seen a capital growth of over 20% and we expect similar growth levels for phase two", says Anwar.
Phase two is about to launch and if you would like to register your interest in Mountain View, email invest@mhkinternational.com.