Five other things Bulgaria is famous for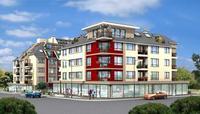 Ask any Brit what the first thing they think of when asked about Bulgaria and they will probably say "property", closely followed by "skiing". But is that all that Bulgaria's famous for?
EU MEMBERSHIP. It's much talked about in the news. Yes, Bulgaria joined the EU on 1st January 2007. Yes Britain is one of the European members which has already limited the number of migrant workers due to arrive in the country. However, the majority of Bulgarians staying in their homeland are looking forward to the advantages that EU membership could bring: cheaper air fares, economic growth, increased employment, etc.
FOOTBALL. Football first came to Bulgaria in the late nineteenth century courtesy of a Swiss sports teacher. First known as 'ritnitop' (from 'ritni!' meaning 'kick' and 'top' – short for 'topka', meaning 'ball'). Perhaps the best known Bulgarian footballer is Hristo Stoichkov the 1994 World Cup top scorer and European Footballer of the Year as well as winner of the European Cup with his team FC Barcelona in 1992. As for the club sides, earlier this year PFC Levski Sofia became the first club from the country to reach the group stage of the UEFA Champions League.
WINE. Those with a taste for the other fine things in life might associate Bulgaria with wine growing. Bulgaria is one of the oldest yet most up-and-coming winemaking regions in the world. Before the fall of the Iron Curtain, all wine produced in Bulgaria went to Russia. Today however, premium wine varieties such as Cabernet Sauvignon, Merlot and Syrah as well as the indigenous Mavrud are beginning to emerge into the world market.
FORESTS. Maybe forests don't immediately spring to mind when thinking about Bulgaria, but if you were to know that forests account for over a third of Bulgaria's land area you may put more importance on their placement in this list. The forests of Bulgaria have inestimable global, national, regional, economic, ecological and social importance. Though small in area, Bulgaria ranks third in Europe in biodiversity, with a number of rare and endemic species. More than 700 brown bears, 1,000 wolves, golden jackal, wild cats, common otters, souslik and 37 species of reptiles can be found here, many of which have disappeared from other parts of Europe. In order to protect this diversity, three national parks, 10 nature parks, 55 reserves and 35 maintained reserves have been established.
BURIED TREASURE. Bulgaria is the new "El Dorado", a vast trove of buried treasure where recently unearthed graves have disclosed gold dating back to at least 4000BC. Thracian artefacts from royal tombs dating from the 5th and 3rd centuries BC are to be found in museums across the country and new finds are being exhumed almost daily. Unfortunately, with new buildings going up everywhere, archaeologists are hard pressed to keep up with clearing sites due for construction. But there is still plenty to see, including one of Bulgaria's nine UNESCO World Heritage sites the Thracian Tomb of Kazanlak.
When looking to buy in Bulgaria, it's worth remembering that this diverse country has so much more to offer than merely cheap property and ski slopes. Quite apart from wonderful wine, fantastic football, tantalising treasures and fabulous forests, the people, the climate, the history and the scenery all make Bulgaria a unique and very special place in this world.
Get close to the footie action in the capital. The Dahlia Complex offers luxurious one and two bedroom apartments only 4km from city centre from £22,247 / €33,120.
Hikers and skiers alike can enjoy the stunning scenery of mountain peaks, numerous lakes and the old pine woods of Bansko. Sapphire Residence, Bansko offers new one or two bed apartments close to ski lift with facilities including swimming pool, sauna, shops and restaurants from £36,000 / €53,600.
As a base from which to explore the treasures and forests of the Black Sea coast, the Crystal Cove complex located Carevo consists of one and two bedroom apartments with prices starting from £39,500 / €58,800.
For more information on any of the properties mentioned, visit bulgariarevealed.com.