New route from London to Sofia announced by EasyJet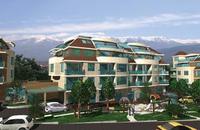 Budget airline EasyJet has announced that a new direct route from London to Sofia will be introduced in November 2007.
The direct flights from London Gatwick to Bulgaria's capital will run three times weekly and commence on November 6th 2007. The no frills airline will offer return tickets from just £51 making the city appealing as a weekend break destination as well as an easily accessible second property hot spot.
Lance Nelson, MD of Bulgarian property agent Jet2Let, comments, "After Bulgaria entered the European Union in January 2007 it was only a matter of time before the larger budget airlines such as EasyJet moved into the market. A direct route from London to Sofia spells good news for those with property investments in the city; already London is the most popular destination from Sofia International Airport with 130,000 passengers annually and with these new thrice weekly EasyJet flights this is sure to increase."
Sofia was recently voted Europe's cheapest living destination (Mercer) and property prices remain affordable compared to other emerging European markets. Lance comments, "Apartments in the city, such as the Cite Jardin development, can start from as low as £40,000, capital gain for the first half of 2007 is reported at 10% and rental income can be as high as 8% for a 1 bedroom apartment."
Sofia has become a popular regional headquarters for many international companies attracted by a young and well educated population, quality IT skills and the lowest corporate tax rate in the EU of just 10%. The demand for office space within Sofia has remained high and this has led to residential properties rising in value also.
For further information, visit jet2letproperty.com.