Buy to lets blossom in Bulgaria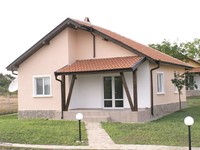 While Bulgarian buy-to-let properties are still in their infancy, there are strong pointers for a healthy future in the rental market.
But, says Quest Bulgaria, beware of over-enthusiastic developers and estate agents. Buyers, it says, should proceed with caution.
The leading English language magazine for people living or buying in Bulgaria, the January 2008 issue outlines the pitfalls and plus points of the country's buy-to-let market. Over the past five years, it says, demand for rental homes has shown a dramatic increase, both from the consumer and supplier. The arrival of low cost airlines from all over Europe, the growth of sea, ski and golf markets, plus increases in city-based jobs as foreign companies move into Bulgaria, are all fuelling demand.
But watch out, says Quest Bulgaria managing director Chris Goodall. "There are pitfalls", he said, "but the returns can be good. There is money to be made by investing wisely. Before you buy, research the market thoroughly and assess realistically whether the rental income can pay part of the mortgage on a rental home.
"It's all about home-work. Do it, think about it and then, if you're happy about it all, take the plunge," he added.
The tourist summer season, says Quest Bulgaria, is short with the main holiday rental period running from May to September with a peak in July and August. However, that might increase in the future with year-round golf.
With scorching summers for the sun lover, pleasant springs and autumns and the growth of low-cost airlines, visitor numbers continue to increase.
That plus the fact Bulgaria is rapidly becoming a cheap option for winter breaks (from December to April, peaking in January and February) mean low prices for property can offer buy-to-let customers a good deal.
In the villages there are many properties available but it's important to select a home with comfortable interiors, pleasant outdoor areas and, preferably, a swimming pool. Ensuring the location is near an airport, says the magazine, is also a key factor.
Clever marketing in neighbouring countries, such as Romania, is also important to success in the village rental market.
But, and it's a big but says Quest Bulgaria, watch out for some developers and estate agents. Some promise guaranteed rental income of 10% and are prepared to manage the property for two years to hook in clients. Often the developer will build rental income into the price and is, effectively, giving you your own money back over a two year period. Once that's over you're on your own.
Richard Jones from Pride Property Services said: "The most popular holiday rentals are villas with pools, pleasant outdoor areas and close to the coast. Many apartment owners only require short term letting contracts but unless the property has a good view and a central location this is not easily achieved.
"It's a question of people thinking hard about their investment and doing their research and obviously long-term lets are the best for the investor."
'Hotspots' include quality city rentals in Sofia and Plovdiv and Varna frontline beach apartments. Areas to watch are golf spots and sea towns with access to golf courses.
Quest Bulgaria's January issue offers some top tips for anyone looking to enter the country's buy-to-let market and looks at two cases of people who've done it.
David and Johann McGrath from Inverness Scotland fell in love with Bulgaria two years ago and bought three bungalows. "We were impressed with the quality of the build and layout and have furnished them to a high standard," they said.
"We let them out for between £225 to £300 a week including airport transfers and the services of on site staff. However, we've noticed other nationalities coming so this year we are advertising the properties Europe-wide," added David.
Karl Chambers of Leighton Buzzard did a lot of research and bought a one-bedroom apartment three years ago in Sveti Vias. "The developers promised a period of rental income as part of the package but then backtracked so now we use our own devices. I'm still happy with it though but I see it as a medium to long-term investment with rental income the icing on the cake," he said.
For further information, visit questbg.com.