Obelisk says Bulgaria is world leader for property investment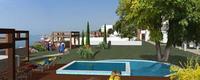 Bulgaria property investment has proven to be the country's economic driver with a record-breaking turnover of €11.36 billion in 2007.
As the world's strongest property market in 2007, Bulgaria property investment has made a huge €2.36 billion increase on 2006 figures, and is successfully keeping up the momentum for 2008.
Many local and international property experts predicted the year's increase to reach 25% to 30% however by September the market had actually risen by 32% with many major cities, such as Sofia, already recorded impressive growth this year.
The huge property price rise has been largely attributed to a good mortgage market, high annual revenue of properties and the weak impact of the world financial crisis in Bulgaria. The Bulgarian financial market has not been impacted by US sub-prime crisis due to no cross-border banking, with consumer borrowing continuing at a steady growth rate.
UK property investors, who accounted for 40% of all Bulgaria property investment in 2007, followed closely by Russia occupying 38% of the market have played a primary role in maintaining excellent market conditions, whilst further strengthening the country's financial stability and adding to the robust appeal for Bulgaria property investment.
Nikolin Gavrailov President of the Bulgarian Entrepreneurial Chamber in Building reported the turnover for the construction industry as €5.6 million adding, "The (previous) lack of modern apartments, retail, and administrative buildings caused the construction boom. The investment growth in tourism, production, and the need for modern infrastructure also stimulated construction. Construction sector growth is expected to be between 12% and 16% year on year until 2010."
Alongside such strong growth in Bulgaria property investment, the economy has experienced sustained growth with The Economist forecasting a consistent 6.4% GDP growth year on year. Bulgarian emigrant workers are investing back into the country in particular retail and housing sectors, also boosting the Bulgarian economy.
According to preliminary figures from the World Bank, remittances from Bulgarians working abroad will amount to €1.26 billion in 2007. However, the Bulgarian National Bank have stated the actual figure to be closer to €2 billion or 7% of the gross domestic product.
In a bid to ensure a consistent flow of foreign direct investment (FDI), the Bulgarian government has made bold changes to the Bulgarian tax system. The new system will mean that both income and corporate tax will be charged at a very low 10%. This new flat rate applies to all workers, investors, and companies regardless of income or profit values, making Bulgaria a very tax efficient place to relocate or invest in.
From July 2008, budget airline Wizz Air will be the first operator to offer cheap internal travel from the capital city to the coast of Bulgaria. The low cost airline will operate four domestic flights per week between Sofia and Varna, and will expand flight frequency to the UK, Italy, Germany Spain, and Turkey.
Despite such rapid price growth, Bulgarian property investment remains very competitive and highly profitable in comparison with other European markets, giving the country a long-term profitable investment edge.
For more information on overseas property investment, and to find out about Obelisk's latest projects, visit obeliskinternational.com.