Tee off in the midnight sun at the Icelandair Volcano Open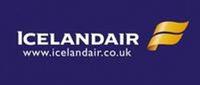 Fancy playing golf on a live volcano under the midnight sun? Then put the dates of the Icelandair Volcano Open, 5th-8th July 2007, in the diary.
The annual two-round amateur competition is held on the Westman Islands, off the southern coast of Iceland. The islands most recently experienced volcanic activity in 1973, and during the summer months the sun never sets completely, allowing the keenest golfers to play all day, and all night!
Icelandair has teamed up with Iceland destination specialists Iceland Total to offer a four night package including domestic flights between Reykjavik and Westman Islands, transfers on the island, three 18-hole rounds and invitations to the Opening Reception and Awards Dinner for £422pp, based on two people sharing. Flights to Iceland from London Heathrow or Glasgow are available separately from Icelandair from £159pp including tax. To book both the package and flights visit icelandair.co.uk
Competitors will play in two handicap divisions 0-14.4 and 14.5-28. There are prizes for the first three places with handicap in each division plus a prize for the best gross score. There are additional awards for 'nearest the hole' on some of the par three holes and for the best score by women with handicap on Saturday. Maximum exact handicap for men is 24 and 28 for women. All competitors must show their current handicap certificates.
The Icelandair Volcano Open itinerary:
Thursday 5th July
Arrive in Iceland. Accommodation in Reykjavík (transfers at own cost).
Friday 6th July
16:45 Transfer from accommodation to Club house.
17:00 Opening Reception. Tee-off groups announced.
18:00 Tee-off 'shotgun' for midnight golf.
01:00 Transfer back to accommodation.
Saturday 7th July
09:45 transfer to Club House.
10:00 Tee-off groups ready.
11:00 Tee-off 'shotgun'.
17:30 Transfer back to accommodation.
19:45 Transfer from accommodation to Club House for Award Presentation Dinner.
Sunday 8th July
Goodbye round and extra practice round for Volcano Open 2008.
Afternoon flight to Reykjavik - overnight in Reykjavik.
Monday 9th July
Departure from Iceland.
For more information about Westman Islands visit visiticeland.com.