Sustainable snowsports' seminars announced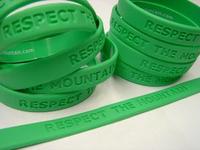 Sustainable travel charity The Travel Foundation, in conjunction with the Ski Club of Great Britain, Federation of Tour Operators (FTO) and Ski Andorra have carried out detailed assessments of how ski resort operations can be adapted to reduce their impact on the environment.

The results of these investigations and of seminars in Andorra in February will be used to create a 'Sustainable Snowsports' pack, consisting of a DVD, supporting leaflet and posters, to educate snow resort staff about ways to reduce environmental impact in snowsports operations and, in the hotel sector, reduce water and energy consumption by up to 25%.

Sue Hurdle, chief executive, The Travel Foundation said: "We hope that these useful 'Sustainable Snowsports' packs will give those who work at wintersports resorts a greater insight into how easy it is to make changes to their operations that benefit the environment. Not only could hoteliers, restaurateurs and operations staff save a significant amount of electricity and water but they will also be saving a substantial amount of money too."

The charity's 'Sustainable Snowsports' scheme follows the success of The Travel Foundation's 'Hotel Makeover' scheme, which was launched across 10,000 European hotels during the summer. The 'Sustainable Snowsports' pack will include a DVD for staff training and a leaflet as well as a series of posters to be displayed in appropriate areas seen by personnel only. The posters will give top tips for staff and encourage them to take simple steps to make energy and water savings.

Each of the 'Sustainable Snowsports' packs will be relevant for all staff who work in ski resorts including hotel staff such as food and beverage and housekeeping, building management and operations staff including lift operations, snow making and après ski activity providers.

From 27 to 29 February The Travel Foundation, the FTO, Ski Andorra and Ski Club of Great Britain will be hosting seminars about the 'Sustainable Snowsports' scheme in Andorra La Vella, capital of Andorra. The seminars are designed specifically for the local workforce and FTO members, particularly the Thomas Cook Group (Neilson, Panorama, Airtours, MyTravel), First Choice and Inghams.

In conjunction with the seminars, FTO members operating to Andorra will be helping their hotel suppliers improve their sustainability through the 'Travelife' sustainability management process.

Sustainability audits will also be offered to ALL accommodation suppliers in Andorra, not just FTO member properties, and this major initiative would allow FTO members to promote Andorra as a Premier Travelife Destination.

The 'Sustainable Snowsports' materials, based on feedback received during the seminars, will then be produced in five languages and will be sent to all snowsports resorts in Europe, USA and Canada used by UK tour operators for the winter season 2008.