Prague is the best place to invest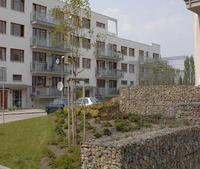 The UK still ranks as one of the world's top property hotspots for investors - alongside Cyprus and the Czech Republic, says buyproperty4less.com.
But in a change from previous years, the WORST spots are popular retirement destinations Florida and Spain.
The most lucrative investments are in Eastern Europe where a stronger economy, propelled by increased tourism, has seen house prices rise.
And despite doom-and-gloom predictions from some sectors of the UK's housing market about rising interest rates, Britain is still seen as a good investment.
Its strong economy, high rental demand and growing population make it the second best place to invest, according to property expert Damien Qualter.
In contrast both Spain and Florida are seen as poor choices as supply is outstripping demand, rental income is low and investors are finding it hard to sale property on.
Dubai, Bulgaria and Turkey should also be avoided.
Damian Qualter, Managing Director of property investment website buyproperty4less.com, said: 'Prague is currently an exceptional property investment hot-spot.
'It has double-digit capital appreciation coupled with strong rental demand and not to mention no Capital Gains Tax after owning the property for five years make it one of the world's best property investment opportunities.
'The government also has strong incentives for external investment from other countries.''
Thousands of Brits are choosing to move abroad and the Balkan states are proving very popular.
There are now 10, 800 Brits living in Bulgaria, while another 9,500 have moved to Romania.
But America and Canada are still the most popular - 685,000 ex-pats live in America, while 990,000 live in Spain - mainly pensioners.
TOP FIVE PLACES TO INVEST
Prague
- High Capital Growth 10%+ predicted pa over next 5 years min
- High Rental Yields 5-8%
- Strong rental demands - mainly long term lets
- Central European Location
- "Blue-Chip" company relocation
- Educated local workforce
- No CGT after 5 Years
- Tenancy Laws in favour of Landlord
- Strong Economy
- Imminent ascension into Euro will devalue local currency by 25-33% at today's rates
- Low deposits and 85% mortgages available to non-residents
UK
- High rental demand - mainly long-term lets
- Low deposits
- Good resale market
- Easy access to finance
- Steady growth rate
- Changing demographics leading to increased demand
- Strong economy
- Shortage of new property being built (approx 60,000 new households/year shortfall)
- Growing population
- Build quality protected by NHBC
Southern Cyprus
- UK based legal system
- Low mortgage rates and high LTV loans
- Popular holiday destination
- Part of EU
- Well established/regular flights
- Stable Economy
- Already has experienced growth which is set to continue
Poland
- Huge "Blue-Chip" company relocation
- Set to receive 70 Billion Euros from EU over the next 5-10 years
- Strong Rental demand
- Emerging tourist destination
- Property Prices rose by 33% in 2006 and 28% in 2005
- Joined EU in 2004
Romania
- Strong Economic prospects
- Joined EU in 2007-06-12 Established Tourism market (currently 4.8% GDP and employs 5.8% of workforce)
- Strong Government incentives for external investment
- Low entry level property prices
- Ski, hiking and beach opportunities not yet mainstream
WORST FIVE PLACES TO INVEST
Spain
- Oversupply of apartments
- Land grab laws have unnerved investors
- High complaint profile of build quality
- Property prices beginning to slide
- Poor rental yields
- Poor resale market
Florida
- Oversupply of "vacation" property in Florida area
- Increased competition driving yields down
- Poor resale market
- Rising Interest rates have lead to increased repossessions causing prices to fall in some areas.
- Hurricane area
- 7 Hour flights from UK
Dubai
- Oversupply of new build property
- Poor finance arrangements - many developers require staged payments during build time - Are you financing the developer?
- Poor re-sale potential
- Long flight times from UK
- Every new scheme is bigger and better than the last
Bulgaria - Beach Resorts
- Oversupply of new-build apartment schemes
- Short summer season - 4 months max
- Poor infrastructure and transport links
- High Cost of Borrowing
- High Crime in certain areas
Turkey
- Poor human rights issues
- Land laws unstable"
- High crime in certain areas
- 5 hour flight from UK
- Certain areas saturated by new developments
- Poor financing deals currently available