Caribbean just the ticket for property investors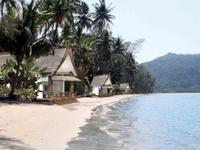 The colourful archipelagos of the Caribbean are the latest destinations to be upgraded to an investment hot spot according to recent research by independent property investment advisors, London International Property.
Offering island sanctuary in the beautiful resorts of St Vincent, Barbados, the Dominican Republic and Saint Lucia, the Caribbean is a powerful addition to any property portfolio and a commanding lifestyle choice for investors.
Tony Knowles, director of London International Property said: "The Caribbean is an attractive prospect for those buying property abroad because it is synonymous with luxury. An amazing landscape, near-perfect weather and a laid-back lifestyle are increasingly enticing buyers to look to the Caribbean for property investment opportunities. Many islands in the Caribbean also offer tax-free living, which is obviously a very alluring prospect and important consideration for many looking to purchase a property abroad."
The prestigious location and year-round climate lend themselves to sustainable rental yields with high occupancy in winter and summer. Independent estimations calculated on behalf of London International Property peg the occupancy rate at an average of 75%-80%.
The independent investment consultancy has also uncovered a trend towards investment in communities and developments as opposed to stand alone units. Of the many new and refurbished properties available in the Caribbean, London International property has carefully selected a number of excellent value developments, all constructed to high standards and offering the full-service luxury expected of the region.
Beautiful properties such as the Merricks Beach Resort Spa and Residence in the south east of Barbados combine a tropical setting with highly desirable cliff top villas and chic beach front cabanas. With 100% finance available throughout the Caribbean, five-star settings and on-site property management services, the exquisite islands are an affordable piece of paradise.
For advice, information and a comprehensive consultation, please visit londoninternationalproperty.com.