Poland set for Chopin 2010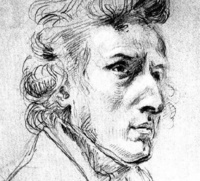 With the new year less than a week old, the Polish city of Czestochowa is getting ready for the opening concert of Chopin 2010.

The next 12 months will be a celebration of the composer Frederic Chopin, as Poland honours his genius with concerts, events, educational programmes, exhibitions and workshops. This year marks Chopin's bi-centenary and would have been his 200th birthday.

The inaugural concert of Chopin 2010 in Czestochowa – famous for its Black Madonna – gets underway at 7pm on Friday 15 January with a performance of Chopin's music by the Czestochowa Philharmonic Symphony Orchestra.

Just half an hour later the Warsaw Philharmonic Symphony Orchestra will strike up a chord as the capital pays its own homage to one of Poland's favourite sons.

Acting Director of the Polish National Tourist Office Bogdan Becla said: "Poland is a wonderful country to visit at any time, but this year it will be extra special as the whole county honours the world-renowned Chopin. His talent and creativity certainly echo down the ages, and what better way to celebrate the man and his music than by joining the celebrations in his native Poland?"

Many more events are planned throughout the year – both in Poland and further afield – and you can find out more by logging on to chopin2010.pl.