Top beachside beauties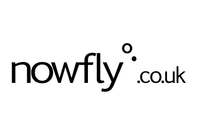 How far into the depths of your memory do you have to go to retrieve that feeling of the sun on your skin, wearing little, and feeling heady from an exhausting day on the beach, topped off with a couple of lip-numbing sun-downers?

We suspect it doesn't take long to grasp this memory, but its all too quickly replaced with the reality that it's as cold here as it is in Siberia, and that your only exposure to the sun is one that blinds you whilst driving your car to work.

Don't fear, travel search engine nowfly.co.uk has access to a huge number of flights and airlines to airports located in sunnier climes and has also put together it's top five Beachside Beauties on the website.

Shutters on the Beach, Los Angeles
This immaculately designed luxury hotel-cum-beach house comes courtesy of Michael Smith, the latest designer to give the interiors of the White House the once-over. It's chic but casual, making Shutters the ideal location for a seaside getaway this winter. All rooms boast private balconies that afford guests beautiful views out over the Pacific, and for those wanting to truly enter into the spirit of la-la land there are Yoga classes on the beach out front every morning. Other than that, though, it's all about lying on your sun-lounger, drink in-hand, and soaking up the hotel's boutique charm.

Jumeriah Beach Hotel, Dubai
Built from aluminium and blue-plated glass, this magnificent hotel boasts a pristine stretch of beach and an unparalleled range of watersports. The iconic 26-floor, wave-shaped building also boasts the Wild Wadi Water Park, Sinbad's kids club and twenty different restaurants and cafés ranging from German to South East Asian. In true Dubai spirit, the hotel also has a purpose-built coral reef 2-kilometres off shore to cater to its on-site dive centre. In its own words, Jumeriah "gives itself completely to the pleasures of life". And so should you.

Fisher Island Club, Miami
Offering all the excitement of South Beach whilst retaining a quiet location within a private residential community, the Fisher Island Club is the last word in exclusivity. Fisher Island is a private residential community accessible only by ferry, boat or (for the really flash) helicopter. The club's sumptuous private beach offers breathtaking views towards Miami's iconic skyline and out towards the Atlantic Ocean, both of which are best viewed through designer shades. After a hard day relaxing on the sand, the resort's restaurants serve up a wide range of dishes that will please even the most sophisticated of palettes.

Posada del Faro, Punta del Este
With its minimalist white-washed walls, blue doors, hammocks and bamboo sun-shelters, this 12-room resort is the ultimate place to relax. Posada del Faro is situated in the tiny beachside town of Jose Ignacio, the cool, understated younger brother of renowned South American seaside destination Punte del Este. A small yet sophisticated fishing village, the town boasts never-ending stretches of sand, splendid restaurants and a heady nightlife. When you've drank your fill, return to your stylish sanctuary to heal your hangover in peach and blissful quiet.

Mövenpick Hotel and Resort, Beirut
With its own private beach and marina, the Mövenpick is the only city-centre hotel in Beirut to boast resort facilities. Inside there are watersports, two beautiful pools and a Mediterranean beachfront, whilst outside is one of the world's most vibrant and exciting cities. When it comes to whetting your appetite, guests can choose between the traditional Lebanese Bourj Al Hamam or the international Mediterranee before finishing off with a nightcap at Hemingway's Bar & Cigar Lounge.

For more information, bookings and flights, visit nowfly.co.uk.