Lebanon
RSS Feed
Lebanon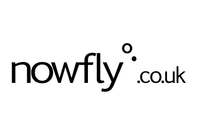 How far into the depths of your memory do you have to go to retrieve that feeling of the sun on your skin, wearing little, and feeling heady from an exhausting day on the beach, topped off with a couple of lip-numbing sun-downers?
Travel company Cox & Kings, has launched its new Middle East brochure for 2010, featuring a comprehensive programme of escorted group tours and private tailor-made travel to the Middle East, North Africa, Central Asia, and the Gulf.
The recession is proving a useful tool for the UK's chocolate retailers because while sales on other products dwindle, chocolate sales have more than quadrupled. An increase of 80 percent year-on-year cited by a leading UK retailer* shows that the UK's desire for chocolate has not melted in 2009.