Yemen
RSS Feed
Yemen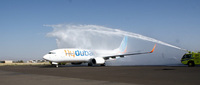 flydubai, Dubai's innovative low-cost airline, has inaugurated services to its latest destination Sana'a, the capital of Yemen, one of the oldest continuously inhabited cities in the world.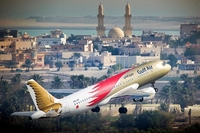 Gulf Air, the national carrier of the Kingdom of Bahrain and the region's largest network carrier, has announced the launching of services to Aden in Yemen and re-launching of services to Colombo in Sri Lanka.
Yemen's delegation to London's World Travel Market was busy this year. Including the six tour operators already offering trips to Yemen, there are now twenty British companies planning programmes for 2009 and Yemeni operators will be hosting a series of study tours in January and February next year.