Denmark to host Winter Jazz Festival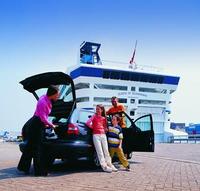 As the deep freeze sets in why not escape it all and enjoy the tunes at the Winter Jazz Festival in Denmark. This 10 day event starts on the 22nd January and runs across 50 different venues with over 200 jazz concerts, not just in Copenhagen. The whole country goes jazz crazy!

The Festival offers something for everyone, from jazz concerts, jazz programmes for kids, competitions, music awards and more.

DFDS Seaways sails from Harwich to Esbjerg in Denmark three or four times a week.

Take your car and you can explore the beautiful country of Denmark and visit several of the Jazz events. Prices are from £232 for a car and two passengers one way and includes carriage of a standard vehicle and ensuite cabin.

Alternatively, opt for a Cruise & Hotel Break to Copenhagen with DFDS Seaways and soak up the atmosphere in the cosmpolitan capital city. Drive onboard and sail overnight to Esbjerg. Once in Denmark you drive through the stunning countryside to the city with a city centre hotel already arranged for you. Prices from £227pp and includes two nights onboard, two nights in a city centre hotel and carriage of the standard vehicle.

For more information or to book go to dfds.co.uk. For more information on the Winter Jazz Festival go to the Visit Denmark website - visitdenmark.com.