Flirting and fitness in Malta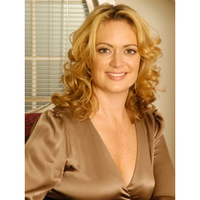 Flirtologist and Fitness Guru Jean Smith, a relationship and flirting expert will be running flirting and fitness weekends for singletons at the five star Fortina Spa Resort in Malta throughout 2010.

Jean Smith says "Hosting a flirting course abroad is the ideal environment to nurture your inner flirt. We all feel more relaxed away from the stresses of daily life and the sunshine really helps too."

The Fortina, situated in Sliema opposite the golden bastion walls of Valletta boasts one of the best spas in Europe, it's a favourite destination of TV stars and footballers who go there to relax and rejuvenate all year round. The enchanting island of Malta is full of warmth and beauty and is the perfect place to learn how to flirt, get fit and feel fabulous.

During the 3 nights and 4 days Jean will host a flirting seminar, a flirting walking tour of Valletta, excursions to practice what you have learned and give daily pilates classes taking you on a unique journey of self discovery. The weekend will help demystify the complex realm of human relationships, build confidence and empower you with extensive knowledge into human behaviour not to mention improve your health and fitness. You will be given opportunities to practice the new social skills acquired and have enormous amounts of fun in the process.

You will stay in one of The Fortina's Luxury spa bedrooms complete with jacuzzi, private steam room and detox dermalife machine and you'll be able to book in for spa treatments in the Fortina's famous spa offering over 200 treatments to choose from. Each day will offer a different gastronomic experience as you dine in the Fortina's 6 award winning restaurants offering cuisine from all over the world.

Flirting and Fitness at the Fortina will be available:

June 24-17, 2010 starting from £850pp
Sept 9-12, 2010 starting from £880pp

Price includes 3 nights, half board, in a five star sea view room, return flights from Gatwick, Malta airport transfers, flirting seminars, flirting tour, daily pilates classes, daily spa sante sessions.

For further information about the Fortina Spa Resort or to make a booking visit fortinasparesort.com.

For further information on Jean Smith visit jean-smith.com and flirtology.co.uk.