Luscious lips the natural way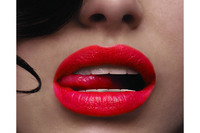 ARK Age Aware Skincare has introduced the ARK Plumping Lip Balm to its range, a creamy balm that gives you a perfect pout whilst keeping lips moisturised and healthy.

This plump-on-the-go balm fits perfectly in your handbag and gives you luscious lips in seconds with just a sweep of your finger. The concentrated moisturising action protects lips against extreme weather conditions leaving them feeling soft, smooth and hydrated.

The new skincare range from ARK has taken over five years to develop and is based on 10 years experience in performing over 100,000 professional facials at ARK's four South West London skincare centres.

ARK Age Aware Skincare follows the ARK philosophy of 'Truth in Skincare' and the desire to share its knowledge with its customers. This new, open and enlightened approach to skincare respects the evolving requirements of your skin as it ages, taking on a personalised approach with achievable results.

ARK Plumping Lip Balm - £24.50 15ml

Available at Ark centres in Kensington, Wimbledon, Putney, Fulham and Holland Park. Visit arkskincare.com for more information.