No scrappage, no problem – buyers still roll in to carenquiry.co.uk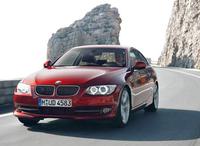 The end of the UK's official, government-funded scrappage scheme has been no problem for Britain's newest online car buying service, CarEnquiry.co.uk, with a further 4,000 visitors and 275 live enquiries taken for its free, 'personal shopping' service in the first week of April.
Working just like a personal shopper, customers give Car Enquiry brief details of the car they want and this is matched to dealers across the UK with suitable cars, finding the right car, at the best deal possible and saving hours of searching.
Paul Boddington, Car Enquiry founder, said: "While dealer traffic may well slow after the passing of March registrations and scrappage incentives, the attraction of our personal shopping service continues. This shows new car buyers are still out there, but they want and expect the best deal and the best service from retailers."
There have now been almost 1,000 customers registering with CarEnquiry.co.uk within its first month of operation. Latest analysis shows Ford to be the most popular brand, with Volkswagen in second place and Vauxhall third. The most popular models are now the BMW 3-series and Ford Fiesta.
Car Enquiry finds both new and used cars, but only works with accredited dealers, to ensure all cars and any history they carry, are genuine. Interested dealers can still apply to be part of the service, to be introduced to these customers and more, who are either buying or selling their type of car.
Once a customer has chosen their car from dealer offers, Car Enquiry puts them in direct contact with the selected dealer, to arrange inspection, test drive and purchase, including any part exchange.
For more information, visit carenquiry.co.uk