Calling all fashion designers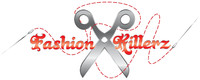 A new website is looking for fashion designers who are in need of a launch pad to showcase and sell their creations.

Due to be launched soon, Fashion Killerz will be an ideal site for any individual who designs and creates any items related to fashion and it will enable them to list, manage and sell their own products without the need to set up their own website. Whether they are a fashion or knitwear designer, jewellery or accessories maker, even a bridal wear designer, this will be an ideal site for them to show the world what they do as well as being an exciting new outlet for people interested in browsing and buying a wide range of unique products.

Website creator, Michele Turner, said: "There are lots of really talented people in the UK who are struggling to find a suitable outlet to promote the fantastic work that they do and Fashion Killerz will effectively be a cyber market which brings their creations together in one convenient online location.

"It will also be a great site for customers who don't want their style to be dictated by what's available on the High Street. Fashion Killerz will give people an opportunity to view a whole range of individually made fashion items, all carefully created by skilled people who have a real passion for what they do without the price tags usually associated with designer labels."

If you have something fresh to offer the fashion world and would like further information, contact admin@fashionkillerz.com.