Motorcycle insurance premiums fall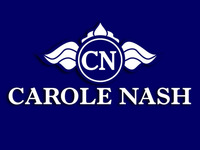 Motorcycle insurance premiums have fallen year-on-year across most categories of machine according to researched released by UK bike insurance specialist.
Carole Nash, which provides insurance for over 300,000 motorcycles – equivalent to around 25% of all licensed machines – says that between May 2009 and May 2010 premiums fell by as much as 2.88 percent for supersport, roadster, sports, tourer and trail bikes. In comparison, comprehensive car premiums reported record growth of 18.7% in 2009 with further increases predicted for this year. The average comprehensive motorcycle premium in May was just £142.43 whilst the average car premium in the first quarter of 2010 was put at a whopping £968.26.

In addition, over the second quarter, car insurance rates rose at the fastest rate recorded over the past 16 years, increasing by 11.5%.

Bike Category - % Change
Trail -2.88
Sports -2.46
Supersport -1.75
Roadster -1.95
Tourer -1.15
Custom +2.3
Commuter +2.38
Scooter/moped +3.56
Comparison of motorcycle insurance premiums by category May 2009/May 2010
"Our research demonstrates once more just how financially attractive biking is, especially at a time when belts are being so severely tightened," commented Carole Nash's commercial director, Simon Jackson. "It's not just the fall in motorcycle premiums, which contrast so sharply with what's happening with car insurance, but the significantly lower purchasing and running costs which two wheels offer over four."
He urged those interested in swapping car for bike to check out the comparative costs using the travel savings calculator featured on the website of bike campaign group, Geton (geton.co.uk). Geton is also offering people the chance to get a taste of biking by offering free rides on motorcycles and scooters with hands on experience and advice from a qualified trainer. Those that have have taken advantage of the free ride offer include cricketer Darren Gough, Classic Brit award-winners Blake, former Grease star Ray Quinn, poet Tamsin Kendrick, Blue's Simon Webbe and 12,000 members of the public.
"Geton is a brilliant campaign which we enthusiastically support not least because it gives people the chance to get bitten by the biking bug by taking their first motorcycle ride, totally free," said Mr. Jackson.
To see how much you could save on your motorcycle insurance, visit carolenash.com.