Puffa jackets to make a comeback this winter?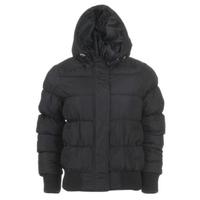 Early shopping for women's winter coats reveals surprising items in the top five, with puffa jackets and ponchos both making the cut, reveals Twenga, the new-generation shopping search engine.

As women start their winter shopping, searches for women's coats have increased by 133% over the past 30 days*. The women's parka is the most popular, followed by the duffle coat, trench coat, puffa jacket and poncho.

Top 5 most searched women's coats:

1. Women's parka
2. Women's duffle coat
3. Women's trench coat
4. Women's puffa jacket
5. Women's poncho

Pink is the colour of the moment, followed by classics such as red, navy, brown and beige. For fabrics velvet leads the way, followed by wool, sheep skin, tweed and cashmere.

Users can compare almost 13,000 women's coats on Twenga.

* Visits for all women's coats categories for August 2010 compared with July. Visits for 1 to 31 August 2010.