Brits bingeing on all-inclusive holiday deals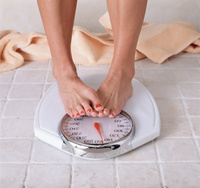 The rising popularity of all-inclusive holidays means that we're coming home carrying a little too much excess baggage around our waists.

Research by The Co-operative Travel and Slimming World shows that as bookings for all-inclusive deals increase, people are more likely to over-indulge on holiday.

For popular destinations such as Turkey, The Co-operative Travel's research shows that bookings for all-inclusive packages are up by 22% compared to last summer. This trend is being driven by a glut of bargain late deals, with all inclusive holidays available for as little as £299 per person.

As a result more of us are over indulging. Slimming World's research shows that 54% of people say holidays were the time of year when they were most likely to overeat. Also, while many of us may only add a couple of pounds, 22% of slimmers say they add a stone in weight (6kg) over the summer.

To put this overindulgence into context, The Co-operative Travel has calculated that a man holidaying in Marbella, eating and drinking double his recommended daily intake of calories over a two-week holiday, would have to run home rather than fly in order to burn off what he has consumed.

Trevor Davis, director of retail distribution at The Co-operative Travel says: "We all like to treat ourselves while on holiday, but by following a few simple rules we can ensure that we come back from holiday feeling relaxed and fit.

"People should remember that all-inclusive deals don't just offer easy access to food and drink, but also often include leisure and sports facilities. Balancing any extra eating with a regular swim or game of tennis can be a much healthier and more enjoyable way to spend two weeks in the sun."

Dr Jacquie Lavin, Slimming World's Head of Nutrition and Research says: "Going on holiday needn't mean putting on weight, nor does it mean you have to deprive yourself.

"Research suggests that the average person can easily gain 1-2lbs while on holiday, but those who are already overweight can gain even more. However, by making clever food choices and requesting simple changes to restaurant or hotel meals you can avoid putting on weight while still enjoying your food and letting your hair down."

To help holidaymakers about to head off on holiday, The Co-operative Travel and Slimming World have created and advice guide containing eight simple rules to avoid overindulging.

Slimming World's top tips for surviving in all you can eat restaurants:

1. Start with a salad or clear soup to help fill you up before you hit the main courses
2. Stick to a limited number of foods
3. At the buffet choose simple foods like vegetable crudités, fresh fruit, undressed salads and lean cuts of fish or meat
4. Fill your plate and then move away from the table, don't hover around the food
5. Choose a filling main that has not been fried, such as pasta with a tomato based sauce or lean meat or fish with vegetables
6. If you feel yourself starting to become full, don't try anything new
7. Get your sweet fix from fruit
8. When you're satisfied - stop eating.