Mecca encourages bingo fans to save energy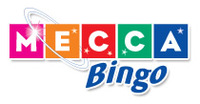 Meccabingo.com has gone from pink to green, with a brand new scheme that aims to provide bingo fans with quick and easy ways to save energy.

Leading the way in the Government initiative to cut carbon emissions, Meccabingo.com is now giving all customers the chance to claim a Water Widget and LIME Energy Saving Plug, absolutely free! The best news is that using these two products could save customers up to £100* on annual utility bills.

To receive the free energy saving devices, customers just need to visit Meccabingo.com and register their interest. They will then be sent directly to their homes within 28 days. The offer is one of each gadget per mainland GB household.

Angus Nisbet, Gaming Director at Meccabingo.com comments: "This initiative is the first of its kind to be introduced to the bingo community and we're pleased to be able to offer our customers the chance to take part.

"As part of our commitment at Mecca Bingo, to reduce our own carbon emissions, we wanted to give our customers the chance to reduce their energy usage too."

The Water Widget takes less than five minutes to install, turning your shower into an eco-shower by reducing water and energy usage. The LIME Energy Saving Plug turns appliances off standby at the click of a remote control and is just as simple to install.

Mecca Bingo is the first gaming operator in the UK to participate in the Government scheme.

The offer is now live at Meccabingo.com and will end on 31st December 2010. Terms and conditions apply. See the website for more details.

The supply and delivery of the free products will be managed by The Grass Roots Group UK ltd.

*Using the energy saving plug to shutdown multiple appliances could result in savings of up to £20. The water widget can reduce the amount of water used by a shower by up to 70% which could result in a saving of £80 off the annual bill of an average sized 3 bedroomed house.