Personal finance overhaul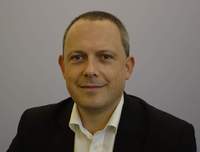 It can be a struggle at the best of times to manage our household finances, but with a current poor economic situation and pay freezes to boot, it's even more difficult.
We all have to make cutbacks and personal sacrifices at the moment and it can often be too easy to live beyond our means.
However, by taking some time to take stock of your finances and create a strict budget, you can ensure that neither you nor your family end up in debt. After all, businesses look at their quarterly spending so there are no reasons why you shouldn't do the same.
In order to help get you started, log onto our live webTV show where personal finance expert Roger Edwards and Annie Shaw will be offering straightforward advice and tips on how to compile a budget and make sure that you don't end up broke
Annie Shaw will be also joined by Roger Edwards, from protection insurance company Bright Grey, who will be able to offer clear information on making sure you and your family are protected for the future – whatever the economic situation.
Annie Shaw and Roger Edwards will taking part in a live online webchat to discuss personal finance.
Take part at: studiotalk.tv/show/personal_finance_overhaul
When: 1th November at 1400
For more information visit: brightgrey.com