Angsana to launch new resort in Mauritius this summer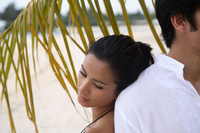 Angsana Balaclava, scheduled to open this summer, will be a charming 50-suite and villa boutique resort situated along the white sands of Baie aux Tortues (Turtle Bay) in Mauritius.
The intimate resort will feature two restaurants - one main all-day dining and one poolside grill & bar outlet together with a main bar. In-villa dining will also be on offer.
Most of the rooms will offer relaxation pools or jet and all rooms have convenient beach access and wellness-integrated Angsana Spa complete with hammam and hydrotherapy pool as well as nine treatment rooms. There will also be a main seawater pool and a lap pool.
Ideal for leisure and business, Angsana Balaclava is located a short 15-minute drive from the capital of Port Louis, and is equipped with meeting facilities, all-day restaurant, specialty beach grill, and bar lounge.
For more information and bookings, visit: Angsana.com