Weddings beneath the waves - Fiji style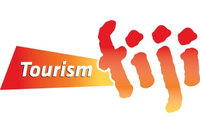 Every bride wants a wedding that is really special. A perfect day that she will remember forever, a day that is a little bit different... and you can't get more different than getting married under water!
An underwater marriage ceremony in Fiji is an experience like nowhere else in the world and new for 2011, the Koro Sun resort in Vanua Levu (korosunresort.com) is offering happy couples the chance to get hitched beneath the waves in what is described as "the soft coral capital of the world."
For those not wanting to be that different on their wedding day Fiji has 333 beautiful islands to choose from offering fine white sandy beaches, turquoise clear waters and lush tropical scenery, Fiji is the jewel in the South Pacific. Exotic, tropical, romantic.
The best time to visit Fiji is in the dry season, between May to October - making it the perfect location for a summer wedding or honeymoon. Fiji has a warm tropical climate with temperatures at this time ranging from a maximum of 29º to a minimum of 19c - though Fiji is warm all year round.
Whether you want a sunset wedding by the beach or a traditional ceremony in a local village, the Fijian culture, traditions and the spirit of the people will bring a totally unique flavour to a wedding.
So what to expect from a Fijian wedding ceremony?
Many of the ceremonies take place on the beach at sunset. The bride, seated on a thrown made from palm leaves and draped in garlands of tropical flowers, travels to the wedding in a Fijian Bili Bili (bamboo raft). When she arrives - announced by the blowing of conch shells and the beating of Lali drums - bare foot Fijian warriors will literally sweep her off her feet and carry her up the beach to the waiting groom.
After exchanging vows, accompanied by the harmonies of a traditional Fijian choir, the wedding is celebrated with a Kava ceremony - an ancient tradition where a drink called Kava, made from the crushed roots of pepper plants, is drunk from a coconut shell. The bride and groom then float off across the bay in their raft to a candlelit dinner on the beach.
Fiji is home to a host of uber-romantic island resorts for all budgets. Hotels are small and intimate, many with just a few bungalows or bure's nestled on perfect beaches only accessible by boat or seaplane. Or you can even choose to stay in a tree house! Among the most popular resorts are:
• Likuliku Lagoon Resort is the ultimate romantic location. A couples' only resort with Fiji's only over water bures or bungalows, Likuliku is set on a beautiful turquoise lagoon. This spectacular resort also houses the luxurious Tatadra Spa, nestled against the green slopes of the island with beautiful views out to sea. LikuLIku is in the Mamanuca islands, easily accessible from Nadi International airport.
• Royal Davui Resort: Voted Most Romantic Island Hideaway in the South Pacific, Caribbean and Atlantic by Conde Nast for two years running, Royal Davui is the ideal location for a wedding or honeymoon. An exclusive adults-only 5 * sanctuary on Fiji's spectacular Beqa Lagoon, 16 exquisitely appointed bures nestle around 10 acres of lush tropical landscape ensuring the ultimate in privacy, personal service and relaxation.
• Matangi Private Island Resort is an intimate hideaway where you can stay in a honeymoon tree house! The resort, set on a unique horseshoe-shaped bay, boasts 240 acres of virgin tropical rainforest, white sand beaches and volcanic rock faces rising from crystal clear water and fringing coral reefs. There are nine beachfront and ocean view bures, and three honeymoon tree houses, all really romantic and private.
• Taveuni Palms, a resort on the Northern Island of Vanua Levu, is a private honeymoon hideaway like nowhere else on earth. Described by Forbes.com as "One of the world's most luxurious honeymoon destinations". Each luxury villa at Taveuni Palms sits on its own private acre of absolute beachfront and boasts its own private pool, beach and personal staff of seven - on call to provide you with exquisite food and wine, and indulge you.
• Yasawa Island Resort re-opens in January after a major refurbishment. The essence of understated elegance, each of Yasawa's 18 bures has a thatched beach hut, a hammock strung between the palms, a pair of shaded outdoor day beds and a discreet open-air shower, all nestled along the pristine beachfront with uninterrupted ocean views.
Barefoot Weddings. There are several resorts in Fiji that offer a more affordable wedding option.
• BeachComber Island Resort offer a special wedding package of $F1300 (around £450) that includes the Minister, venue decoration, wedding licence, wedding bouquet and headdress, single-tiered wedding cake, island choir, photographer and one roll of film, candle-lit champagne dinner for two.
• Anchorage Resort also offers a range of wedding packages from as little as (£279) $F799. A hillside resort with its own secluded palm fringed beach, set amidst lush tropical gardens, Anchorage Beach Resort is a popular destination for Fiji weddings. - many of who decide to wed on top of the hill at "Cupid's point" with its' breathtaking views over the mountains and Nadi Bay.
The legal bit
Ceremonies in Fiji are recognised worldwide, and there are no complicated residency laws. You can collect a wedding certificate just 36 hours before the ceremony by showing a minimum of paperwork. The license costs from F$30 and hotel packages range from approximately F$250 - F$3000. There are currently around 3F$ to 1 GBP(£).
Many resorts offer the services of a wedding co-ordinator to tailor the day to the couple's requirements, whether it is a private celebration for two, or a more extended wedding party. Fijians speak excellent English and are known for their warmth and hospitality.
There is also no need for vaccinations for visitors from the UK.
Getting there
Fiji is located in the heart of the South Pacific, 3 hours flying time north from New Zealand, 4 hours from Australia and 10.5 hours from Los Angles.
Affordable flight access to Fiji has never been better. Air New Zealand (AirNewZealand.co.uk) code shares with Air Pacific via Los Angeles or direct via Auckland; Air Pacific (airpacific.com) flies direct to Fiji from Hong Kong, Los Angeles, Australia and New Zealand; Korean Air flies via Seoul. Air Pacific also flies in conjunction with Virgin Atlantic, British Airways, Qantas and Cathay Pacific.
Tour Operators
Turquoise specialises in luxury tailor-made honeymoons and weddings in the South Pacific. They offer 'Treehouses and Overwater Bures' honeymoon itinerary - combining Matangi Private Island Resort in northern Fiji with Likuliku Lagoon Resort in the Mamanuca Islands. turquoiseholidays.co.uk
Other tour operators specialising in Fiji weddings include Kuoni (kuoni.co.uk), Transpacific Holidays (transpacificholidays.co.uk) and Carrier (carrier.co.uk).
For further information on Fiji visit: fijime.com